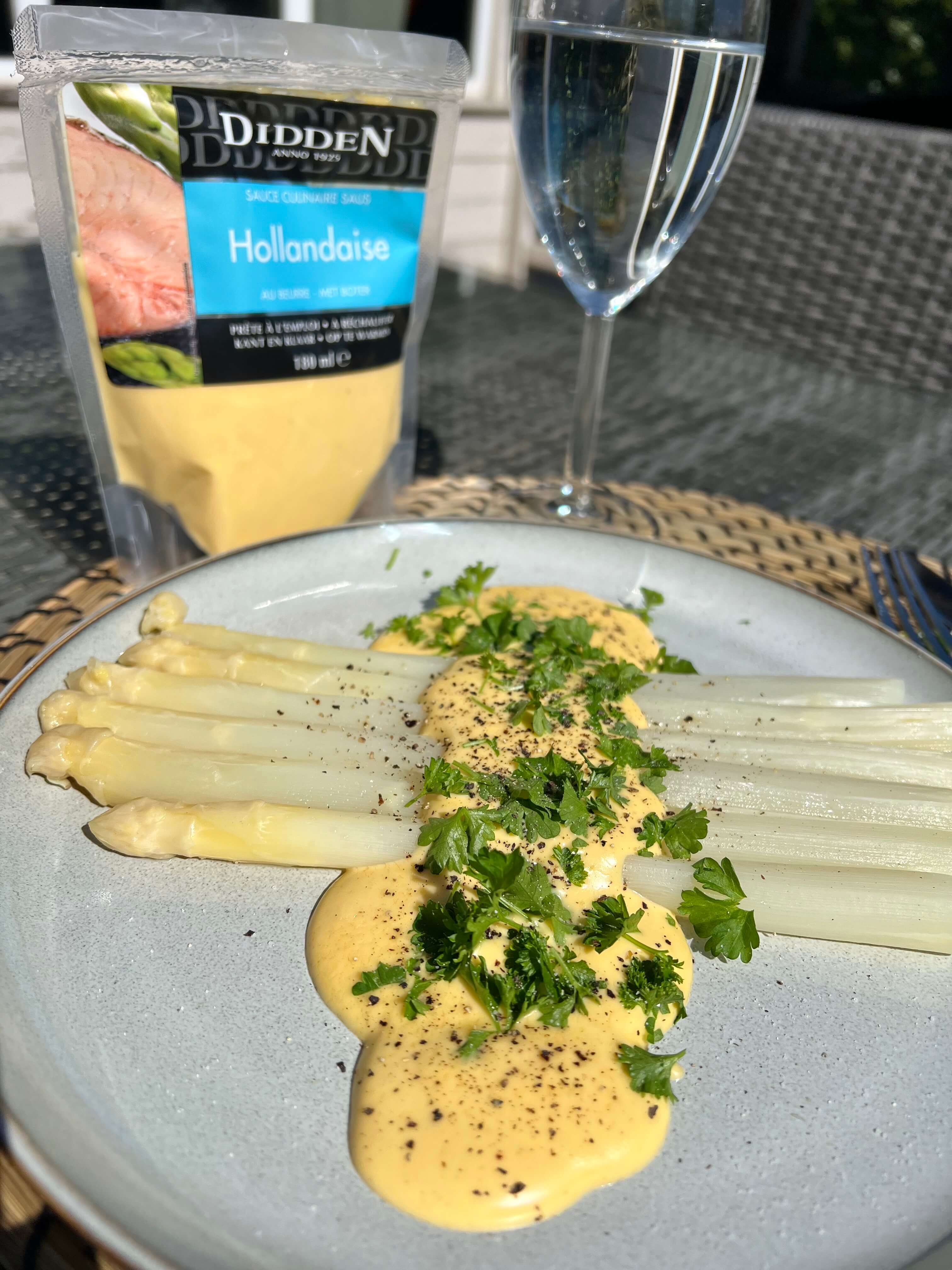 Preparation

---
The asparagus season is here, Didden has a recipe for you.
Peel the asparagus and tie them into small bundles.
Plunge them into boiling salted water and cook for 20 to 30 minutes from the time they come back to the boil (the cooking time depends on their size).
Drain them and place them on a serving dish covered with a cloth to absorb the excess water.
Heat the Didden Hollandaise sauce in a saucepan, double boiler or microwave (2 minutes).
Arrange the asparagus on the plate and top with the Hollandaise sauce, adding a little chopped parsley for colour.
Enjoy!