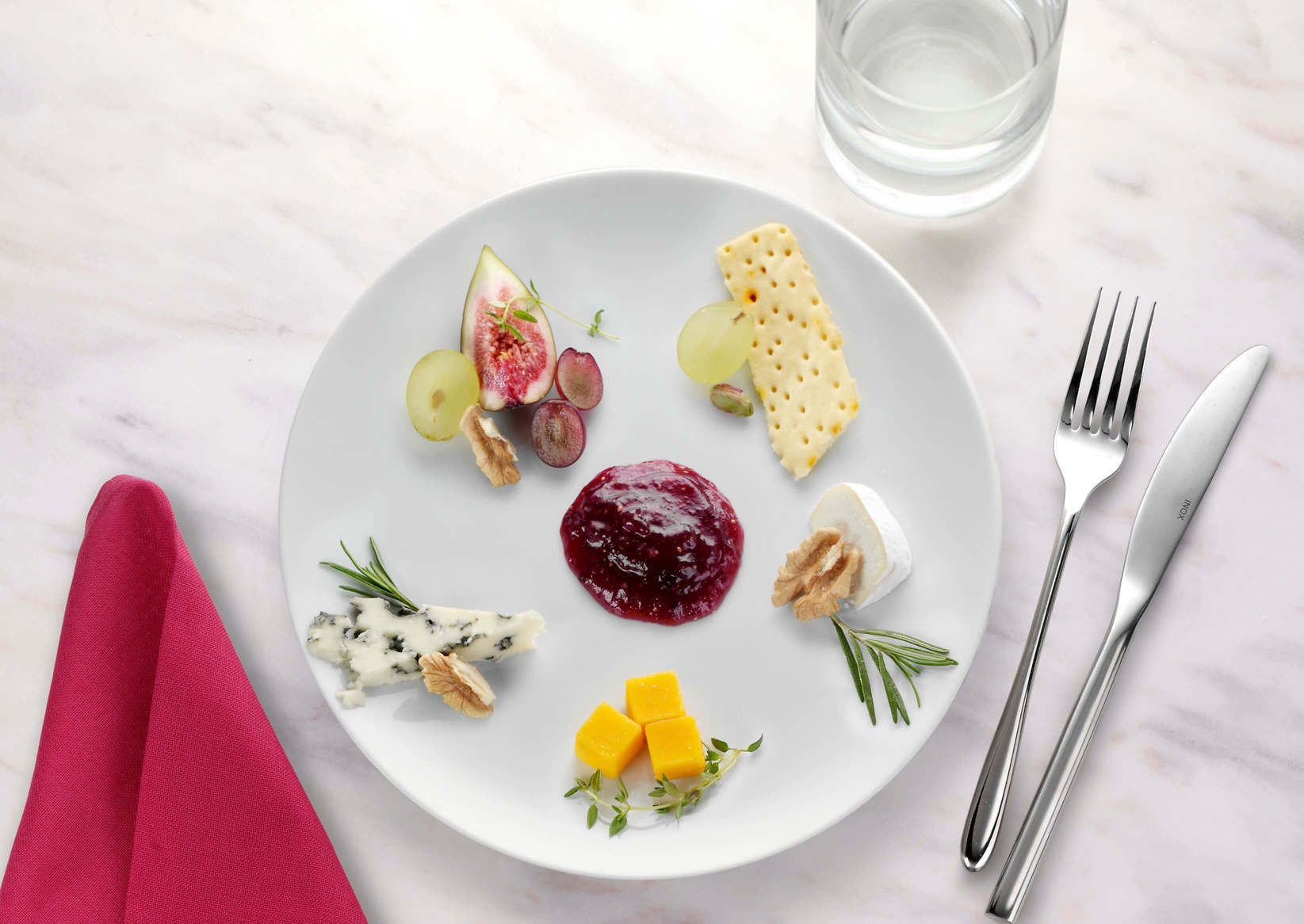 Preparation

---
Lay out some nice cheeses with different textures and in different shapes on a beautiful wooden or stone board. A tasteful board should have at least one product belonging to the below categories:
Hard cheese: Comté
Blue cheese: Roquefort or Stilton
Soft cheese with a rind: Camembert or Chaource
Soft rind-washed cheese: Herve, Sable de Wissant
Goat milk cheese: Chabichou, Ste-Maure-de-Touraine
Sheep milk cheese: Manchego, Ossau Iraty
Semi-hard cheese: Morbier, Saint Nectaire.
Don't hesitate to add an assortment of dried and fresh seasonal fruits, bread and/or herb crackers, some olives and a few spoons of Didden Fig confit with Porto in small pots to your beautiful selection.