Fruit salad with cream cheese and Balsamic Dressing
Enhance your fruit salad with Balsamico Dressing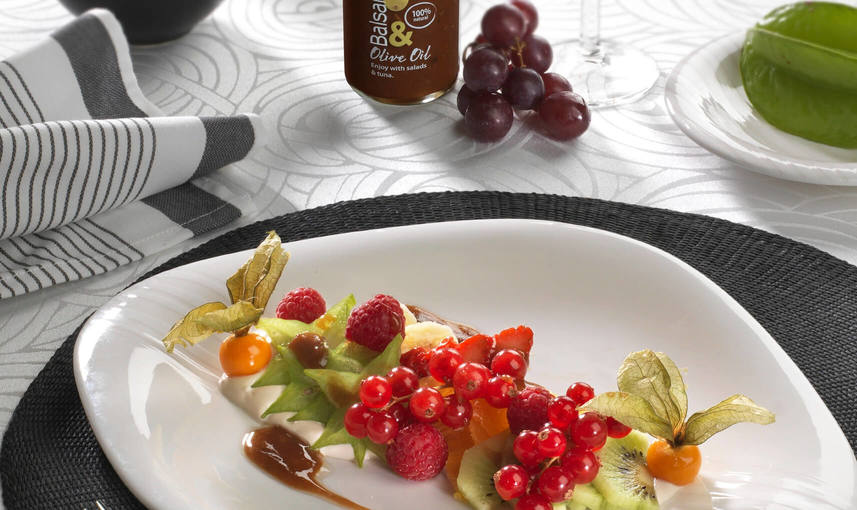 Ingredients
25 g strawberries
1 banana
1 carambola
1 orange
1 kiwi
30 g gooseberries
80 g cream cheese
Didden Balsamic Dressing
5 cl balsamic cream
15 g sugar
Preparation
Peel and cut the fruit into slices. 
Mix the cream cheese with sugar and balsamico. 
Season the fruit with the balsamic dressing. 
Garnishing:
Put a generous amount of cream cheese on the plate. 
Dip the fruit in the dressing. 
Put the fruit on top of the cream cheese. 
Enjoy your meal!