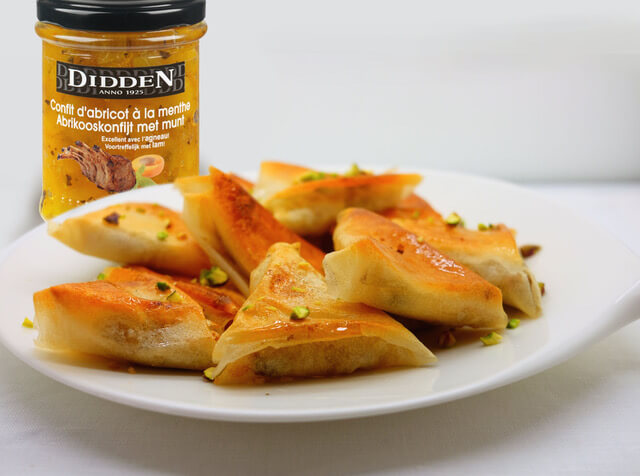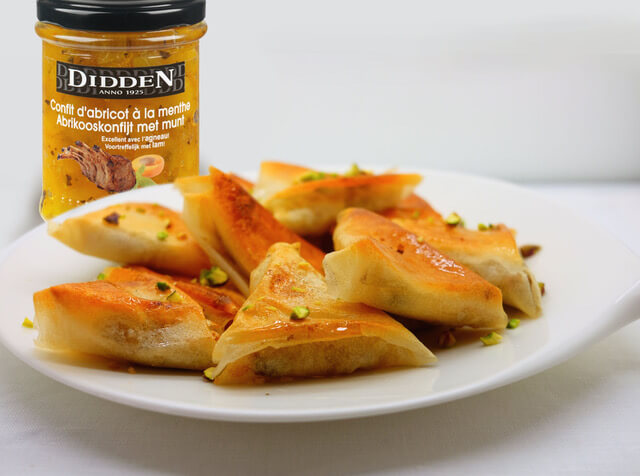 Ingredients
10 sheets brick pastry (cut in 2)
350 g grounded pork/veal
2 shallots
1 handful of crushed pistachio nuts
Fresh chili pepper (optional)
Rapeseed oil
Preparation

---
Chop the shallots. Fry them in a pan until golden brown, using some rapeseed oil.
Add the ground meat and prevent it from agglomerating by breaking it up. Season with the chili (optional, to taste).
Add the apricot chutney with mint and half of pistachios. Put the stuffing on the brick pastry and make triangles. Brush with rapeseed oil.
Preheat the oven at 210 °C. Leave it in the oven for about ten minutes. All ovens are different, so stay vigilant. The samosas need to be golden. Before serving, sprinkle the rest of the pistachios on top.