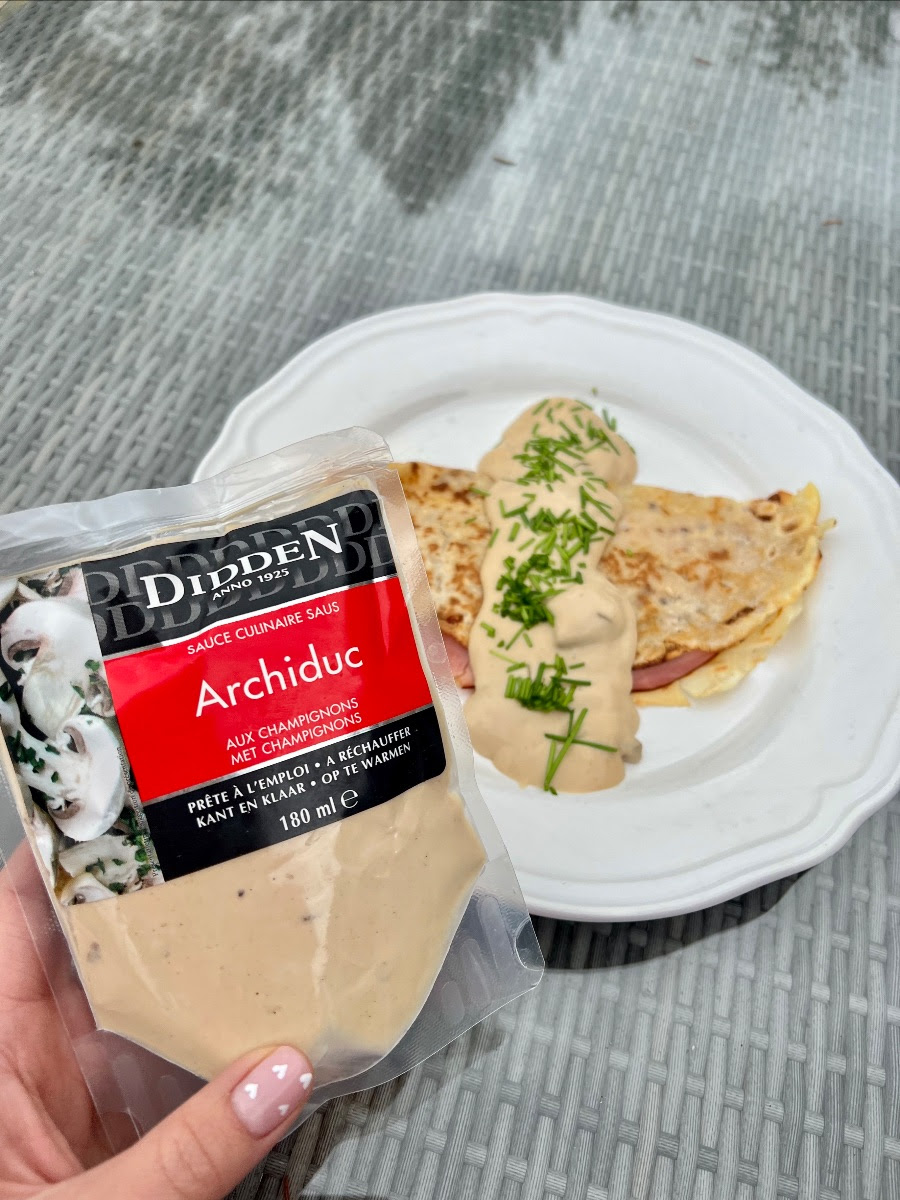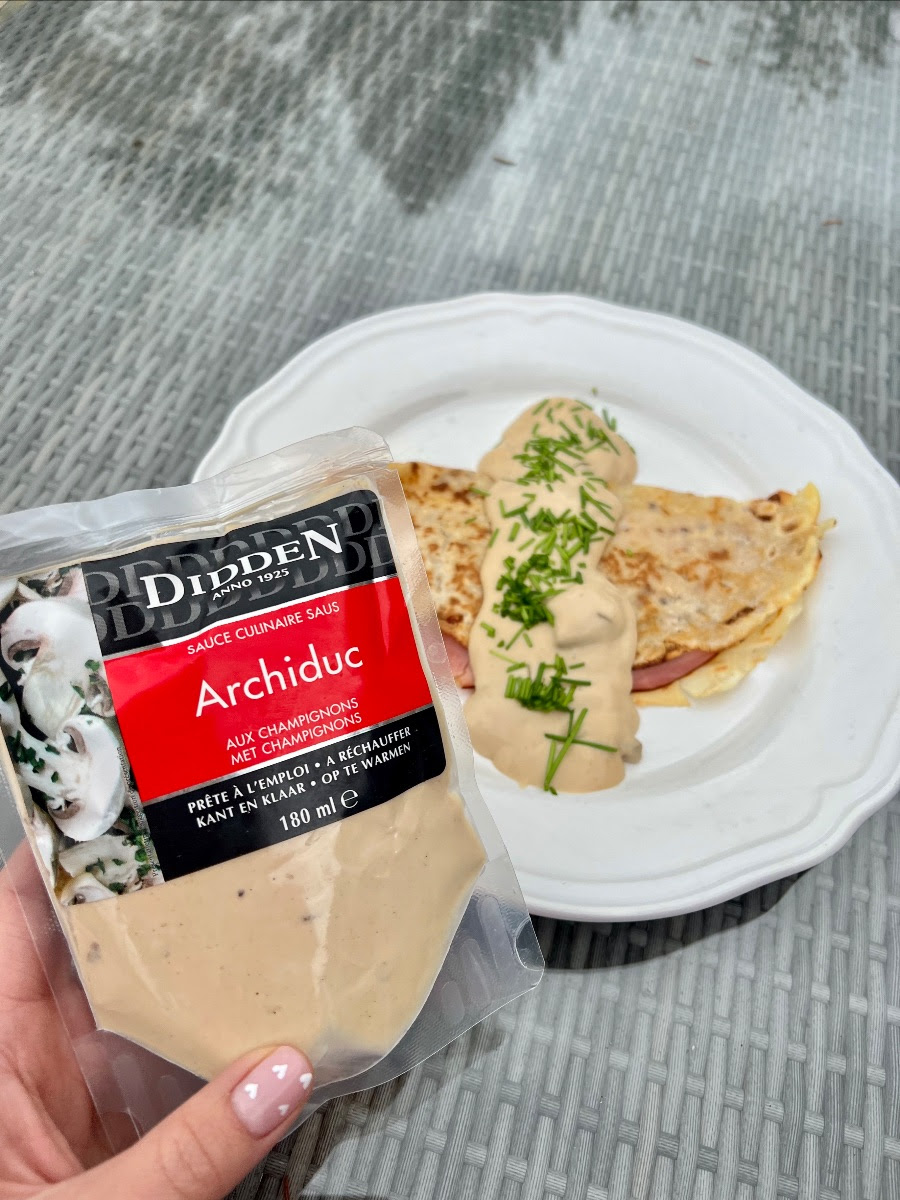 Ingredients
250 g flour
4 eggs
1/2 litre of milk
2 tbsp sugar
50 g melted butter
salt
200 g ham
200 g gouda cheese
chives
Preparation

---
First step, prepare the pancake batter:
Put the flour in a bowl with salt and sugar.
Make a small hole in the middle and add the eggs.
When the mixture becomes thick, add the cold milk a little at a time.
After mixing the milk, the batter should be fairly thin. If it seems too thick, add a little more milk. Add the melted butter and mix well.
Cook the pancakes in a hot pan (lightly oiled if your pan is not non-stick). Pour a small ladleful of batter into the pan, swirl it around to spread the batter over the surface.
Place it on the stove and when the pancake is light red around the edges, it's time to flip it over.
Let it cook for about a minute on this side and the pancake is ready.
Second step:
After each pancake is cooked, place it in the pan and insert 1 slice of ham and 1 slice of gouda cheese. 
Close it in half and turn it over on both sides.
When the cheese is melted, serve on a plate with the slightly warmed Archiduc Didden sauce and sprinkle with chives for freshness.