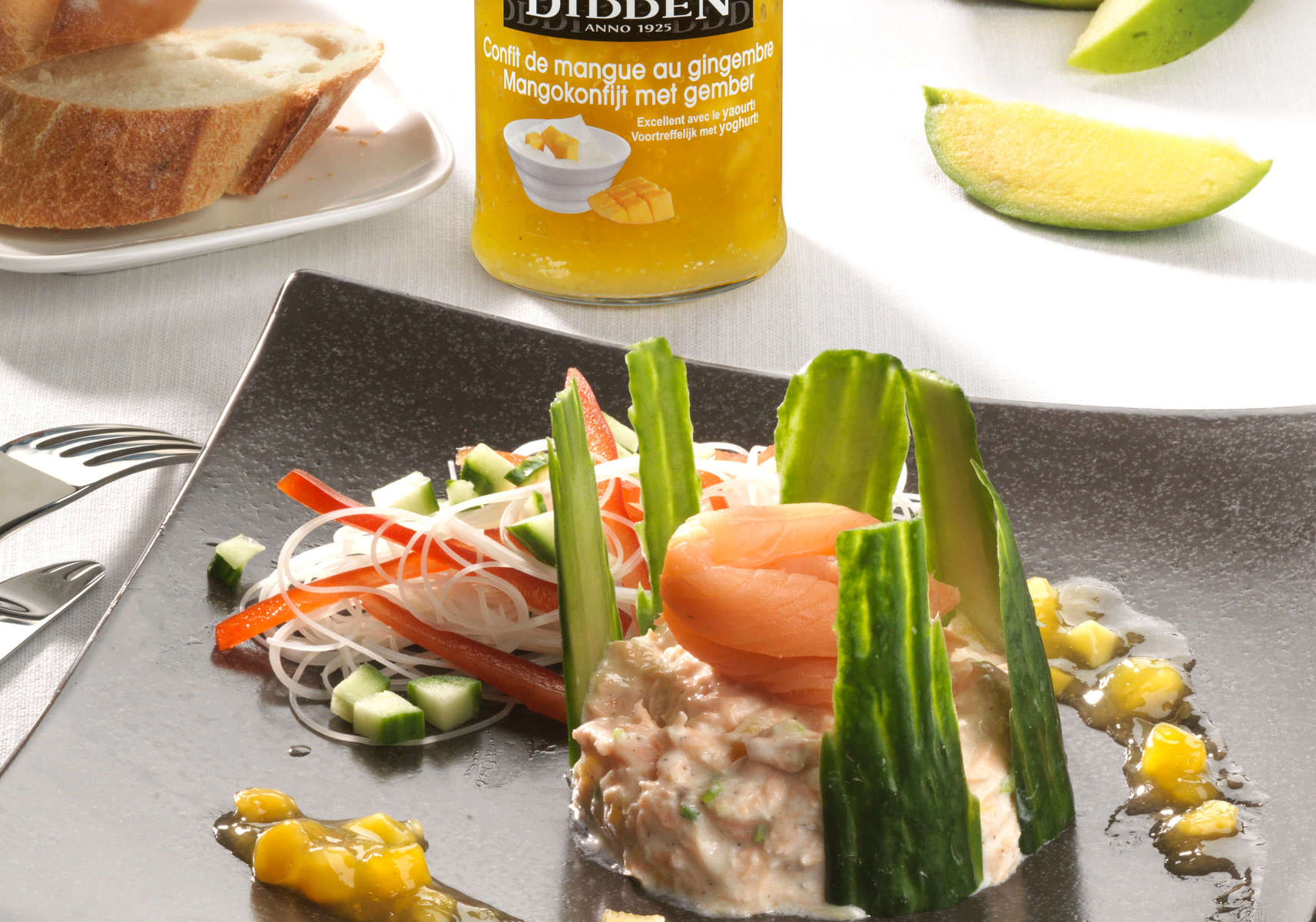 Ingredients
120 g of fresh salmon
40 g of smoked salmon
1 ½ lemon
10 g mascarpone
Chive
Gray grain baguette
Chinese rice pasta
Preparation

---
Cook the salmon for 4 minutes or steam in broth for 5 min the 100 g in a boiling water.
Chop the chives. Extract the juice of lemon.
When the salmon is cooked, mix with the mascarpone, chives, lemon juice and 1 tablespoon candied mango. Let stand in refrigerator for 15 min.
Cook the rice noodles: bring water to a boil, immerse the pasta and turn off the gas. Leave the pasta in water for 5 min.
Cut the smoked salmon into strips.
Mix smoked salmon with rice pasta, season with olive oil and pepper.
Cut the baguette into thin slices, go to oil, salt and dry 3 min at 200 °C.