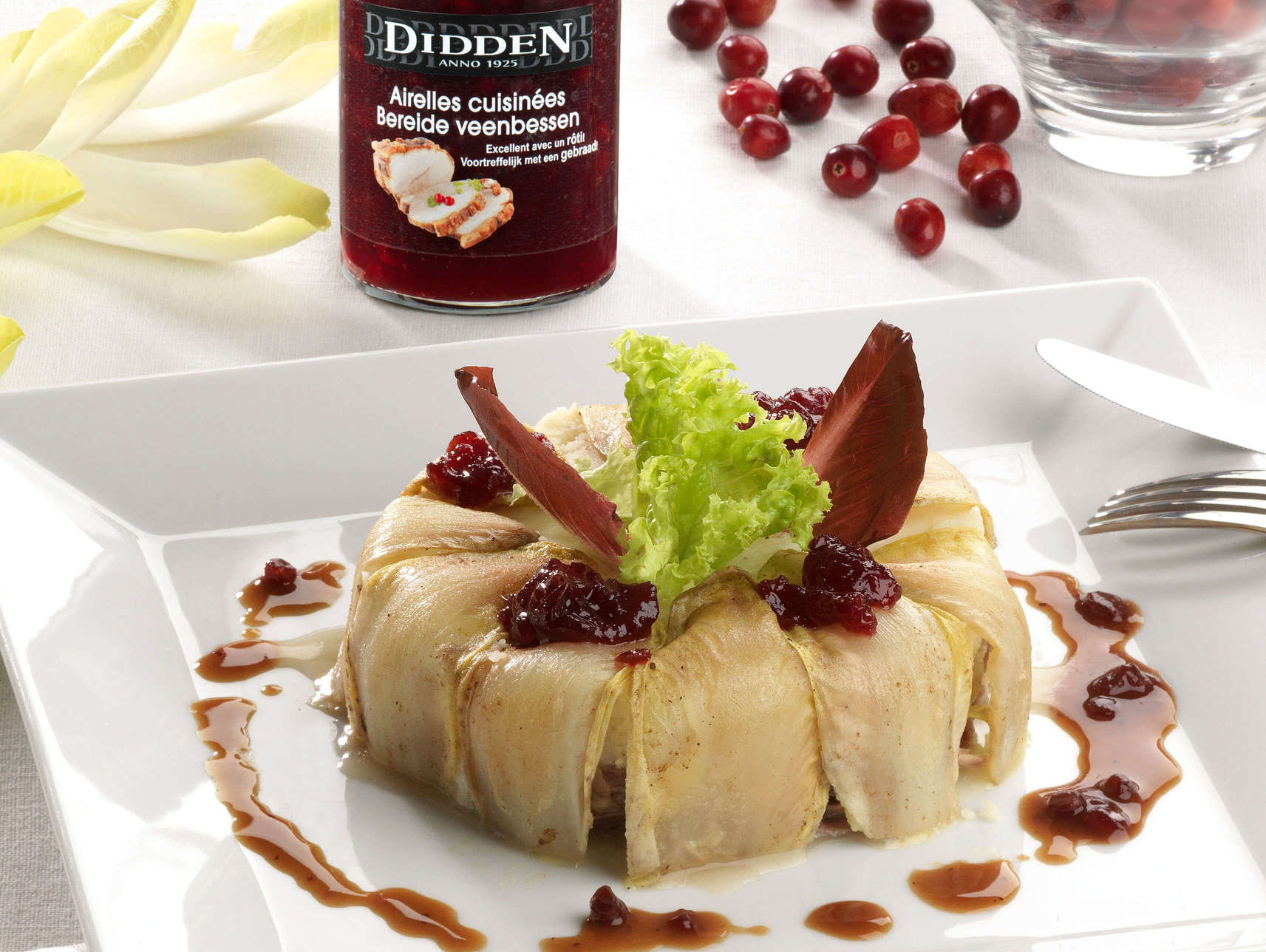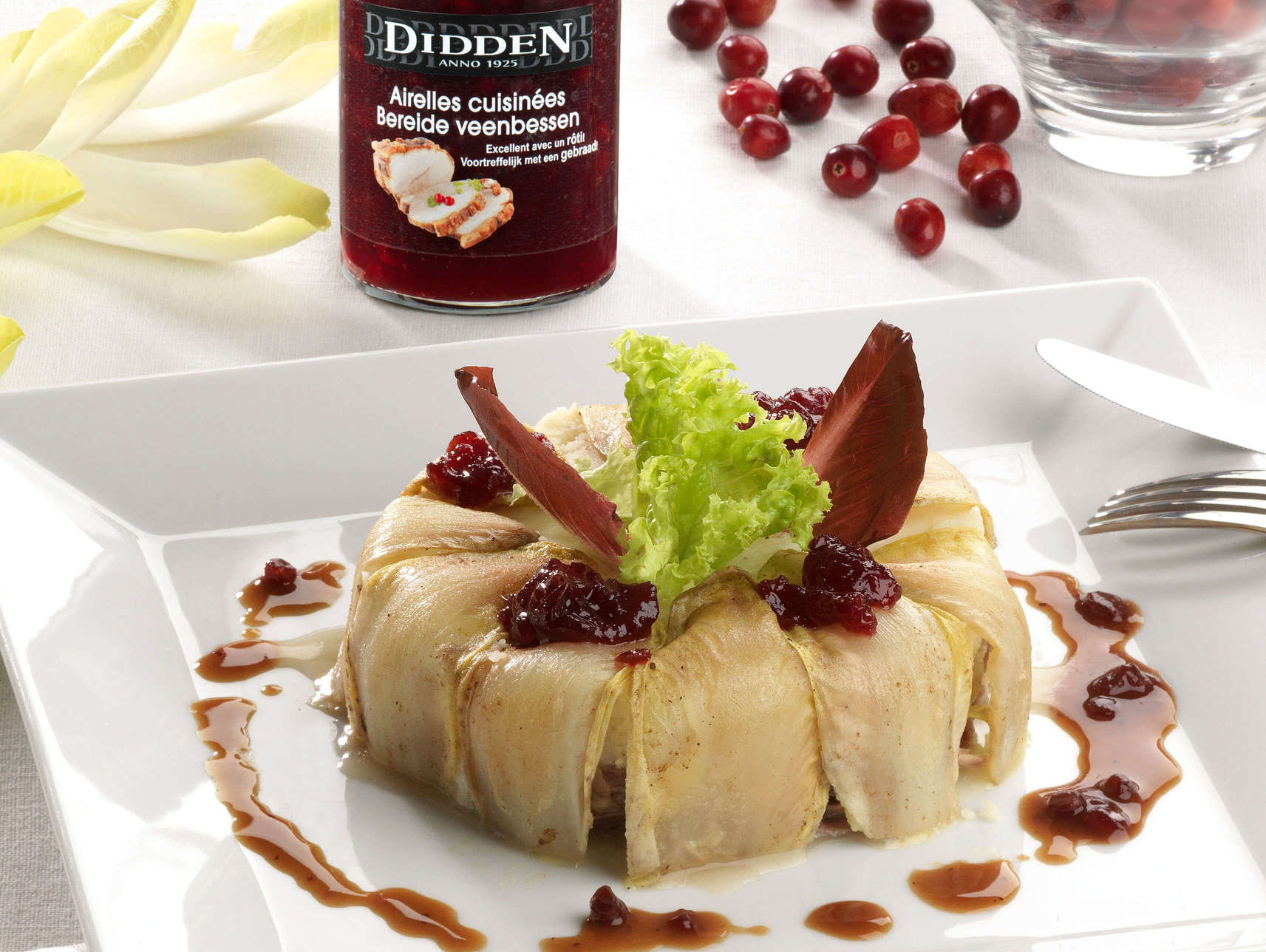 Ingredients
2 duck confit legs
1 kg of potatoes
8 Belgian endives
350 g of celery root
Brown poultry stock
50 g of butter
Salt, pepper, nutmeg
20 cl of cream
Preparation

---
Cook the potatoes in the oven for 45 minutes at 180 °C.
Strip the outer leaves of the endives and then brown the endives.
Mince and braise the leftovers of the endives (cook with lid at low heat in a bottom of water).
Clean the celery root, cut it into pieces and cook in a mixture of milk and water. When done, mix using a potato cruncher, and then season with salt, pepper and nutmeg.
Remove the bones from the duck and fry in its own grease.
Heat the brown stock and add the cooked cranberries.
Garnishing:
Arrange the duck on the bottom of the circle, next add the endives and the purée.
Remove the circular mould and put the endives leaves around.
Add sauce and a few cranberries onto the Parmentier.