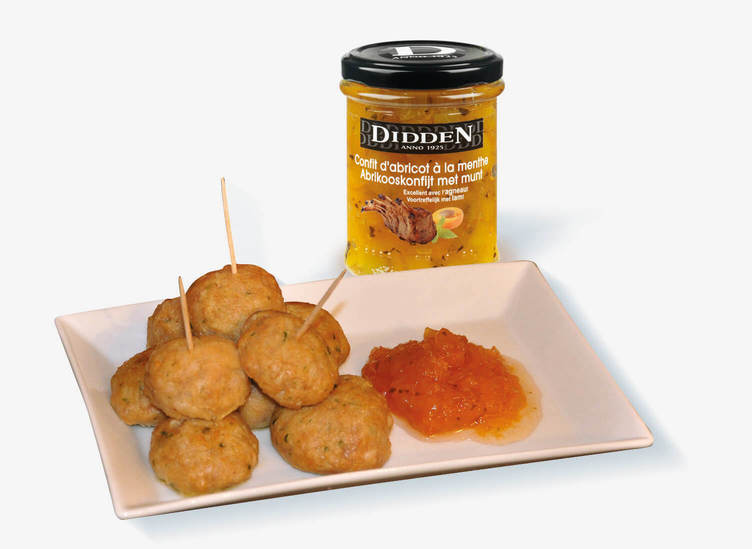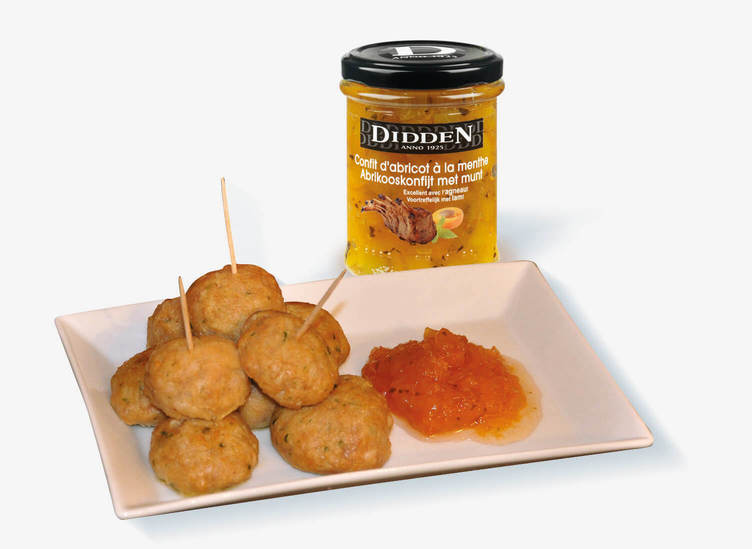 Ingredients
500 g ground chicken
1 egg
1 bunch of chopped cilantro
1 bunch of chopped mint
2 tablespoons freshly grated ginger
1 shallot
2 tablespoons breadcrumbs
Preparation

---
Fry the shallot in a pan.
Deglaze the melted shallot with 15cl of white wine. Keep over moderate heat until the wine is evaporated.
Put all the ingredients in a plate, include a ½ jar of chutney and mix everything.
Make small dumplings and put them on an oven tray.
Bake for 20 min. in a pre-heated oven at 180 °C.
Serve with the Apricot Confit with Mint.