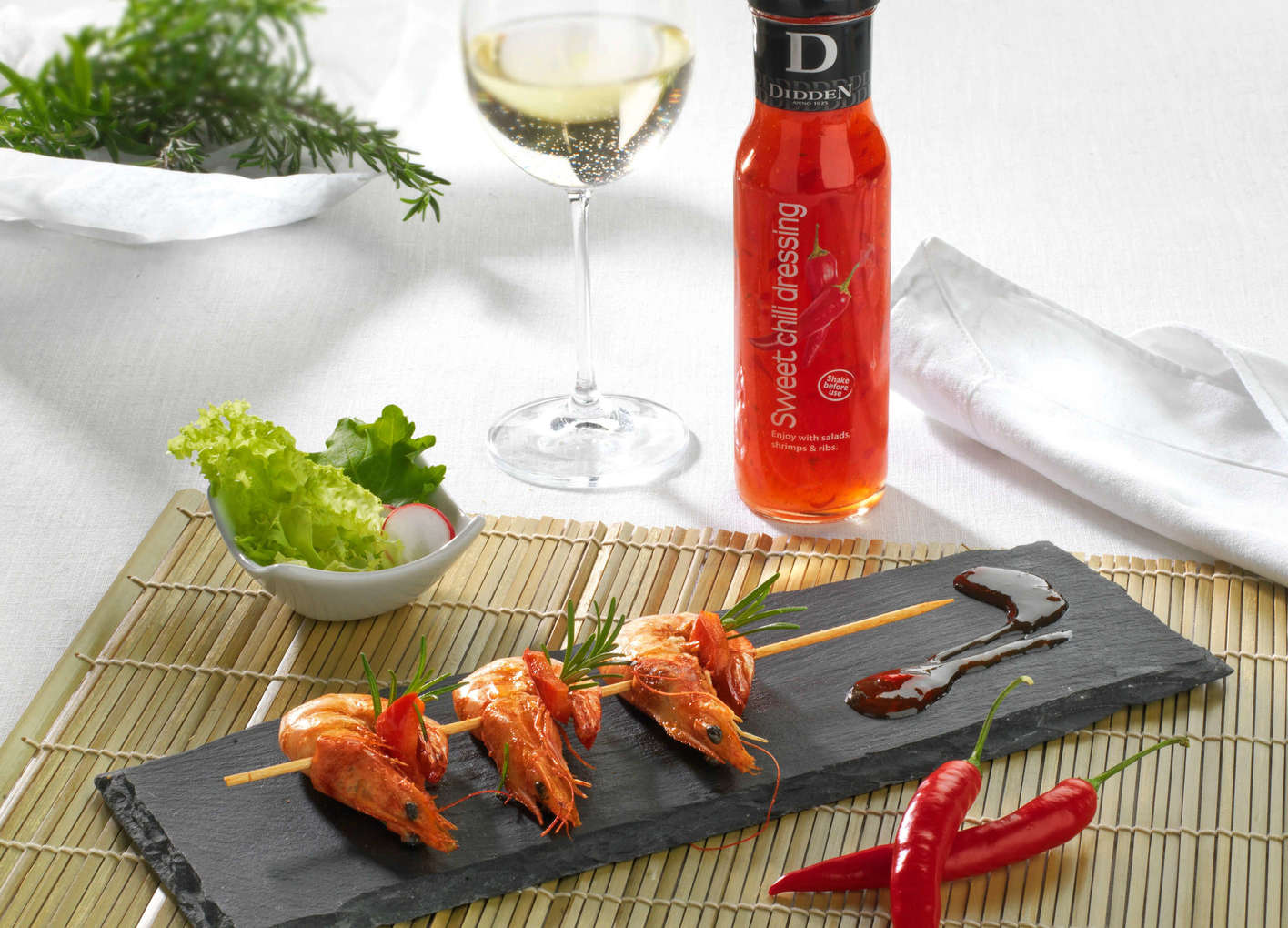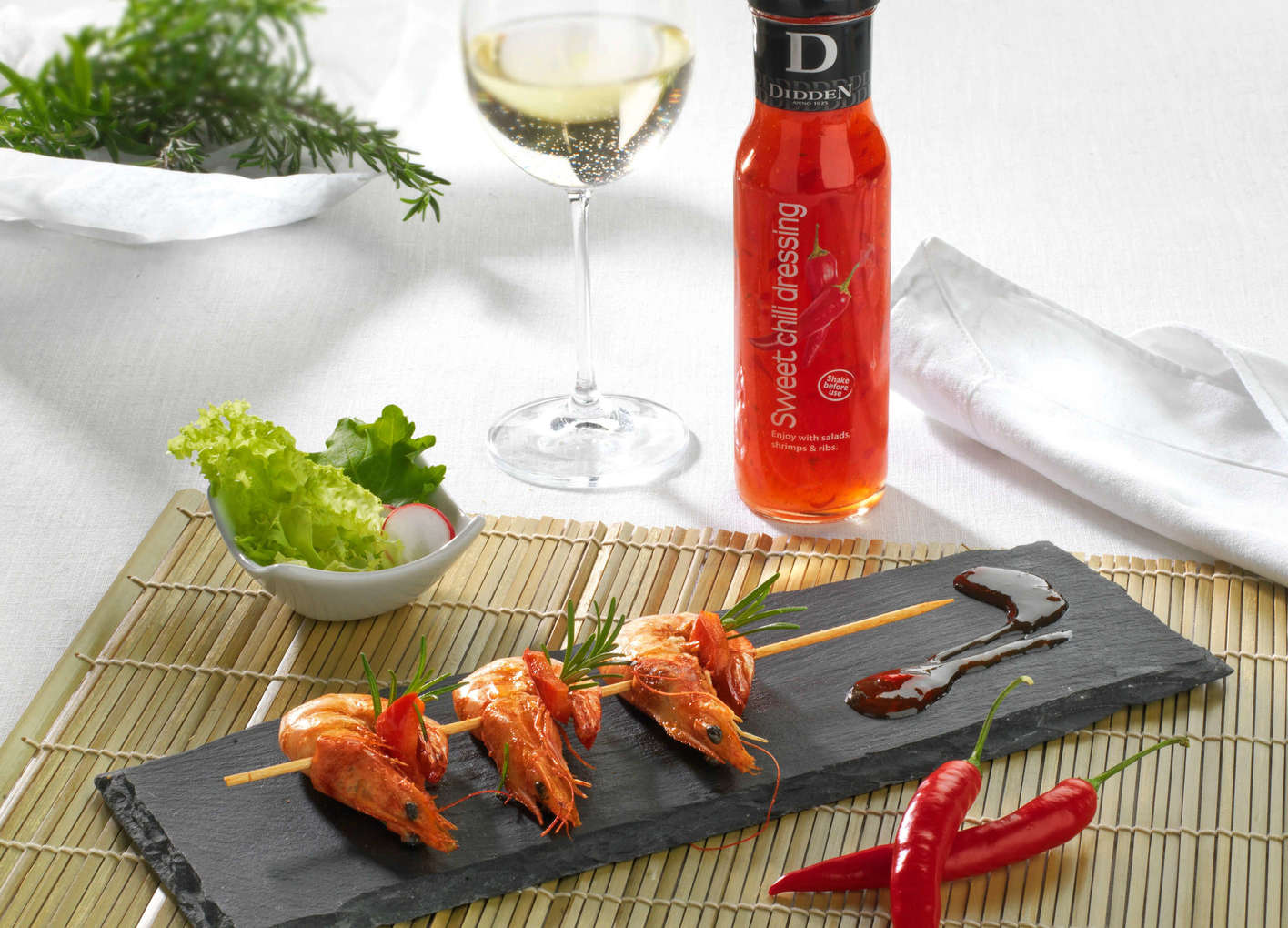 Ingredients
For 4 persons:
12 king prawns
1 lemon
4 tablespoons olive oil
4 tablespoons coarse sea salt
2 tablespoons flat-leaf parsley
4 wooden skewers
1 fresh tomato
4 sprigs of rosemary
Preparation

---
Place your prawns in a shallow dish. Sprinkle them generously with lemon juice, olive oil and parsley. These ingredients make up the marinade. They will add flavour to your prawns before they are cooked.
Turn the prawns over in the marinade, then cover and leave in the bottom of the fridge for 2 hours.
Preheat the grill and pour the salt into a shallow, oven-proof dish.
Drain the prawns and place them side by side on the bed of salt.
Grill for 3 minutes, then turn and grill for 2 minutes on the other side.
Use 3 prawns per skewer, alternating with a piece of tomato and a sprig of rosemary.
Serve your skewers on a platter with 4 tablespoons of Sweet Chili Dressing.