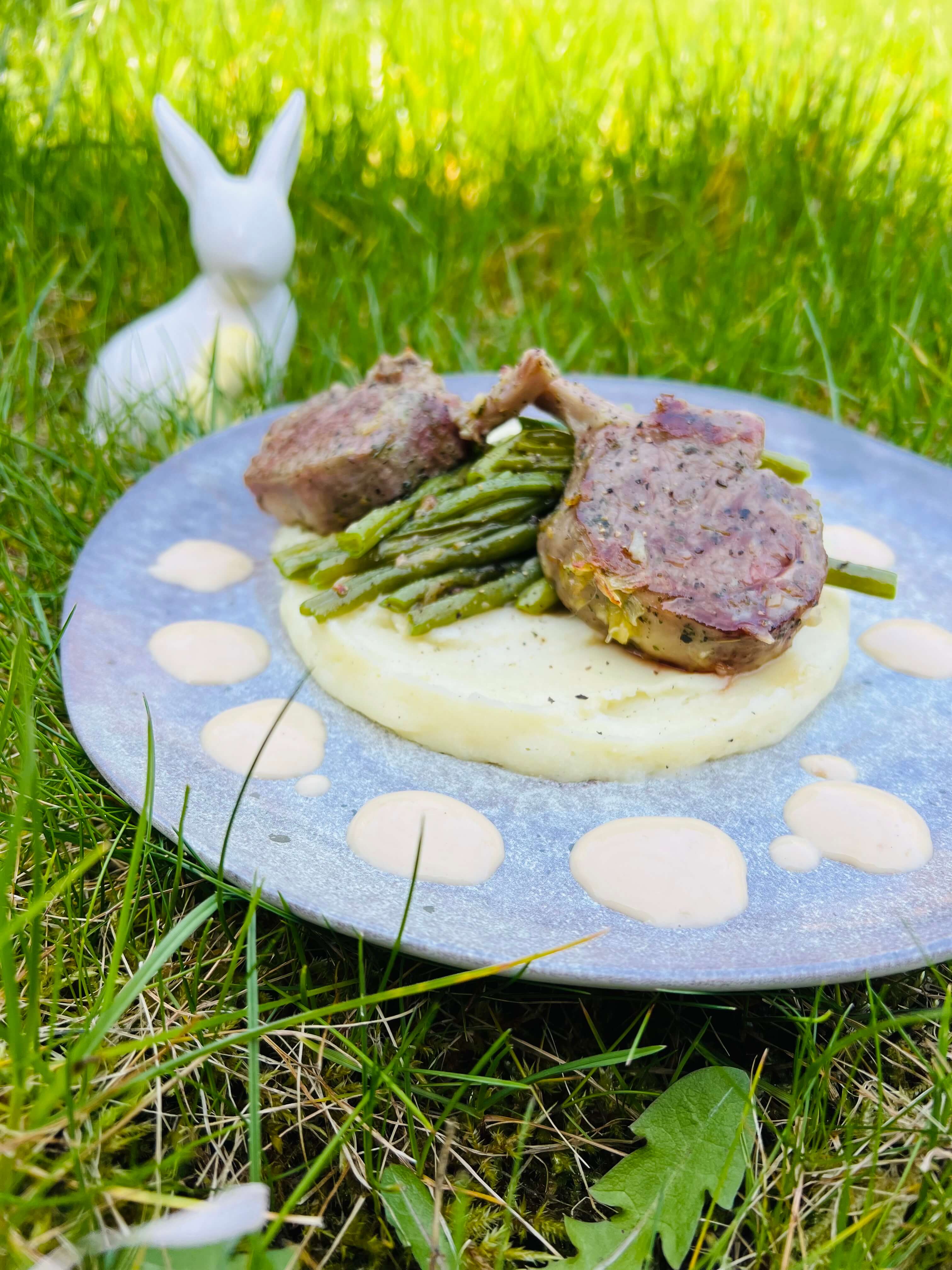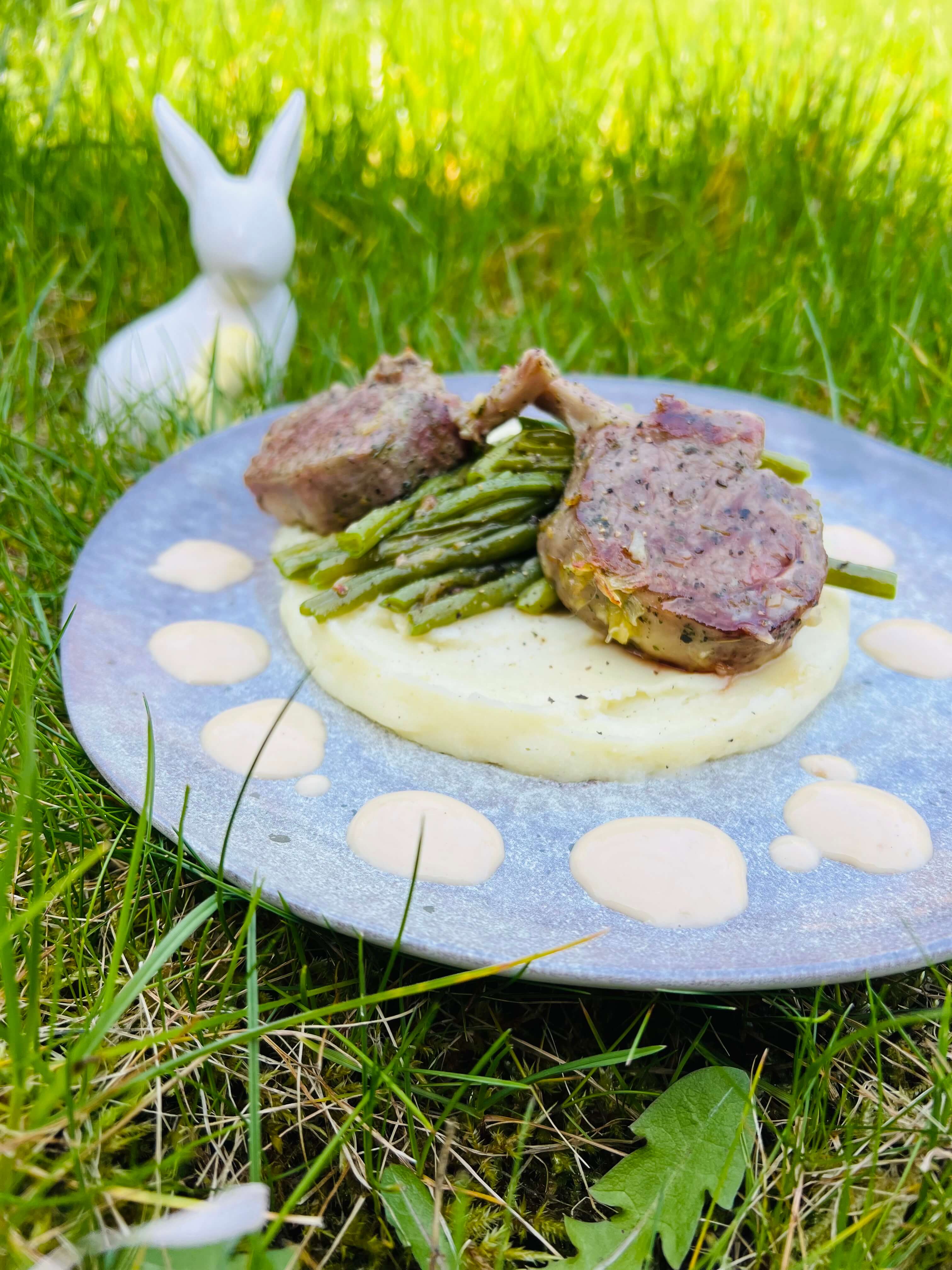 Ingredients
4 lamb chops
200g princess beans
8 potatoes
2 shallots
2 cloves of garlic
Preparation

---
To cook the princess beans, you can either blanch them in boiling water and stop them cooking by plunging them into iced water; or you can steam them.
Finish cooking them in a frying pan in which you have previously sautéed the chopped shallots and garlic in olive oil (or butter). Season to taste.
Make a good butter purée.
Brown the chops in hot butter and continue cooking for 5 to 10 minutes (depending on the thickness of your chops).
Present your plates like little nests with the mashed potatoes and princess beans on which you delicately place the grilled chops.
Our Fine Champagne sauce, made with Fine Champagne Cognac, rich in fresh cream (20%) and enhanced by the presence of fresh shallots, will bring the final touch to your dish.