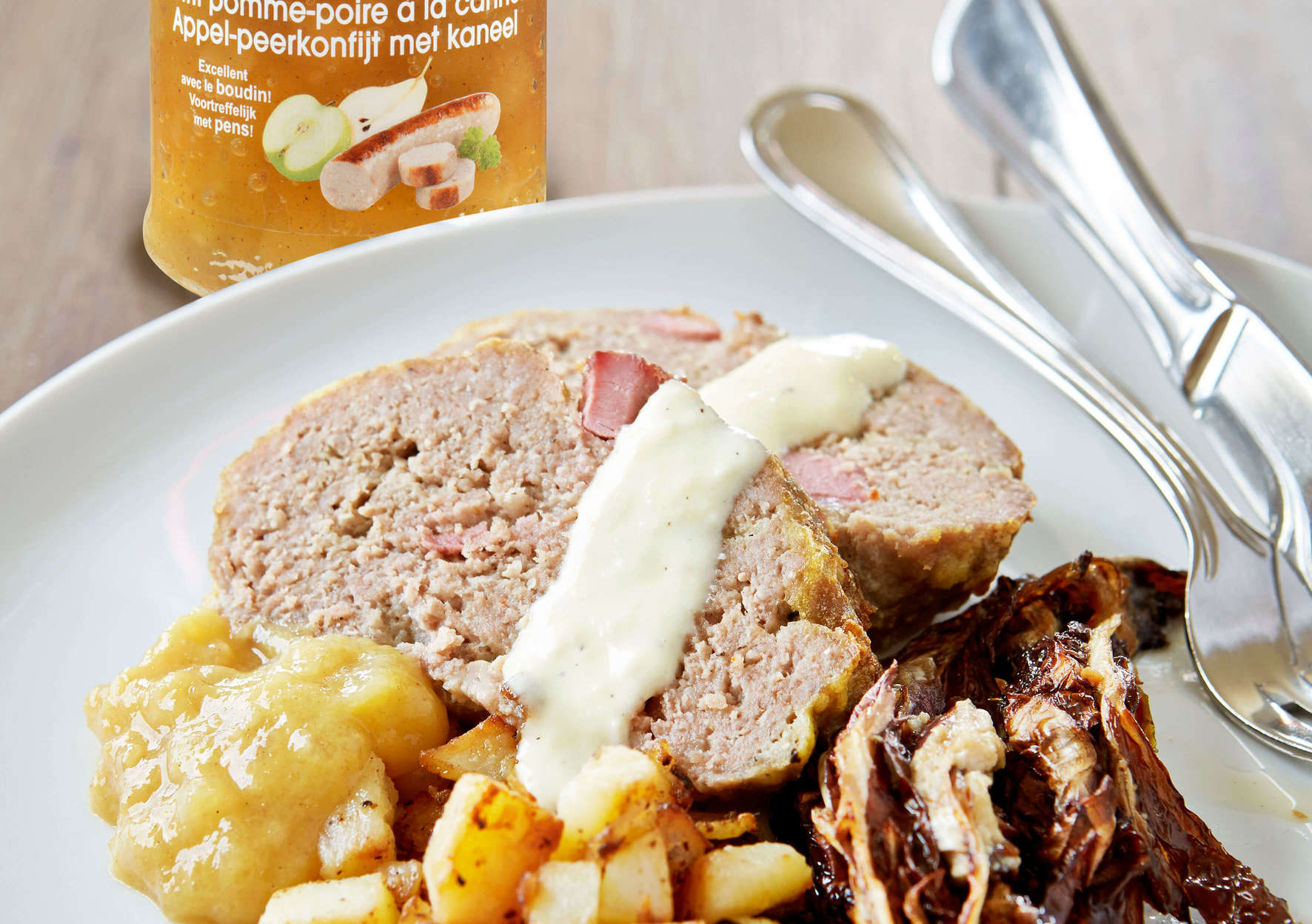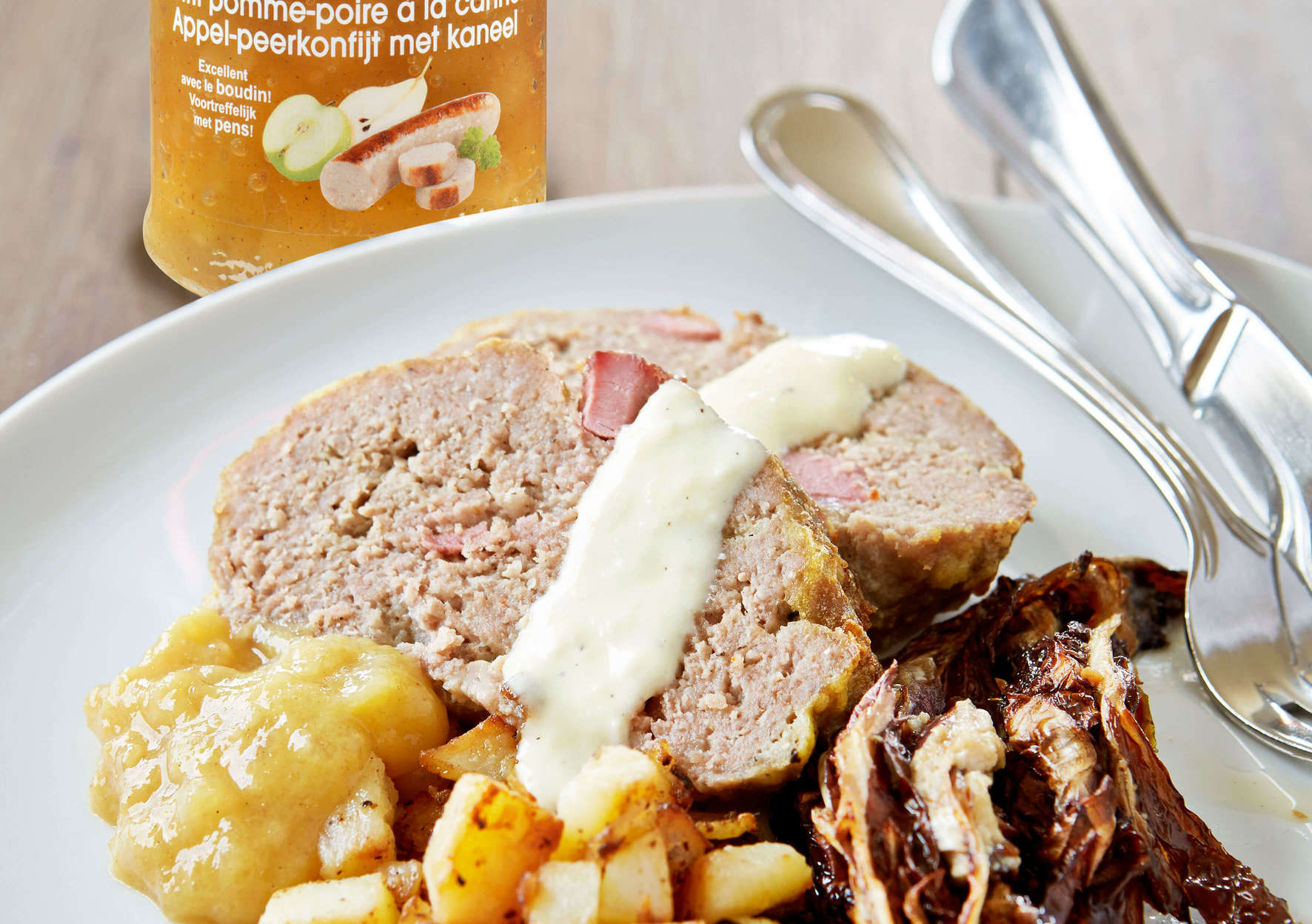 Ingredients
400 g veal mince
150 g mortadella
100 g Parmesan
1 egg
Salt / Freshly ground black pepper
100 ml cream / 30 g butter
1 "radicchio" lettuce (Red Radicchio di Treviso)
1 teaspoon cider vinegar
500 g Charlotte potatoes
3 tablespoons olive oil
Preparation

---
The Meatloaf:
Cut the mortadella into large cubes.
In a large bowl, mix the mince, with the yolk of an egg, the cubes of mortadella, the grated parmesan, salt and pepper. (Careful not to over salt! Mince bought at supermarkets and butchers is often already seasoned).
Mould the meatloaf into a regular shape to ensure it cooks evenly.
Melt the butter in a casserole and brown the meatloaf on all sides over a medium heat.
Divide the radicchio into eight and place the portions of salad in the casserole alongside the meatloaf. Cover and cook over a low heat for 30 minutes.
Potatoes:
While the meatloaf is cooking, peel the potatoes and cut them into 1 cm cubes.
Sauté the cubes in the olive oil over a medium heat until soft and golden. Season with salt and pepper.
The sauce:
Mix the cider vinegar, the strong mustard and 4 tablespoons of Apple-Pear Confit with Cinnamon.
Finishing off and presentation:
Remove the meatloaf and the radicchio di Treviso from the casserole, increase the heat and add the cream.
Deglaze all of the cooking juices and leave to reduce at a simmer for 5 minutes.
Arrange one or two slices of meatloaf, a portion of radicchio, and some potatoes on each plate. Pour the reduced cream sauce over the meat and put a tablespoon of Apple-Pear Confit with Cinnamon on the side.