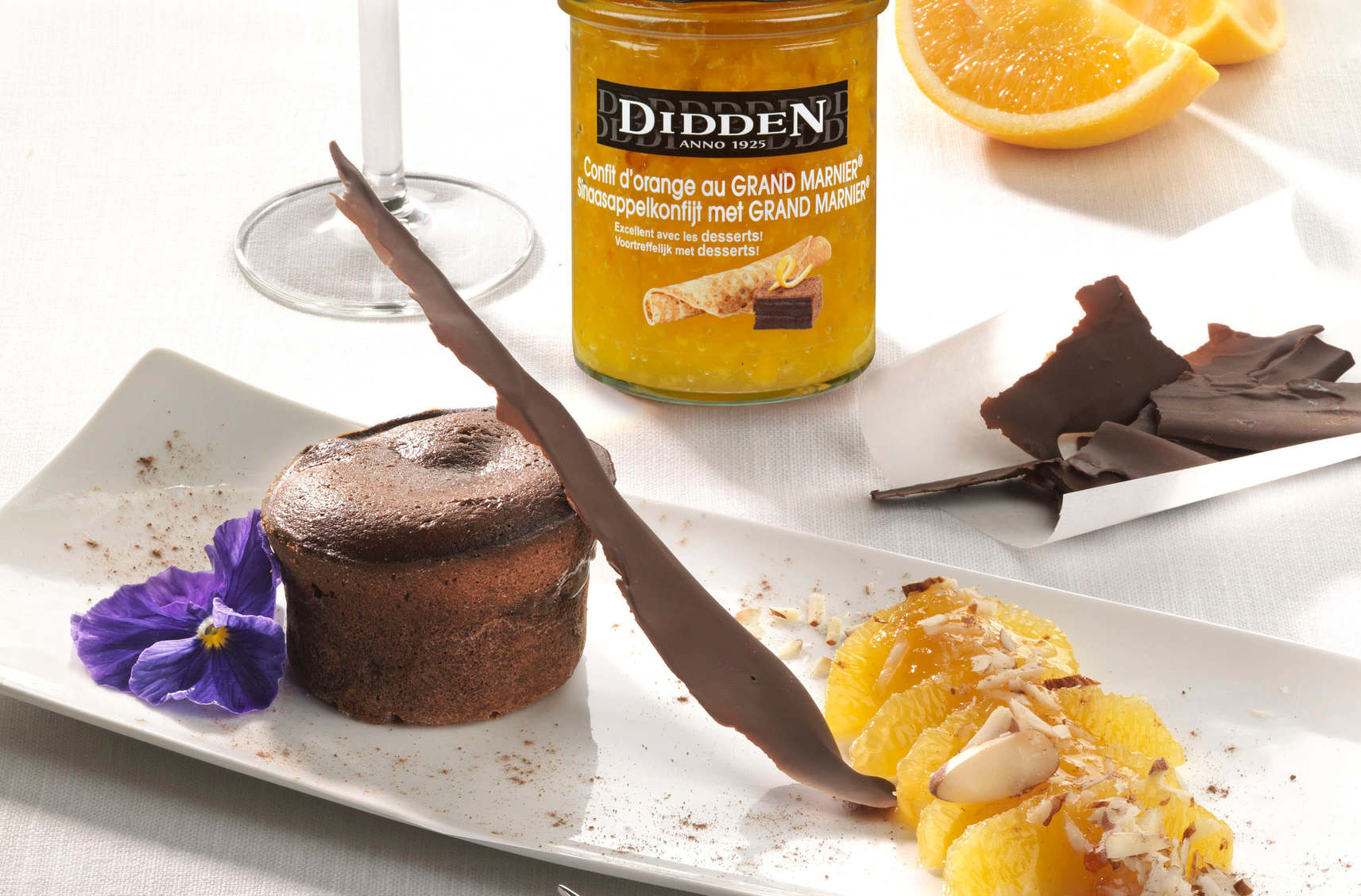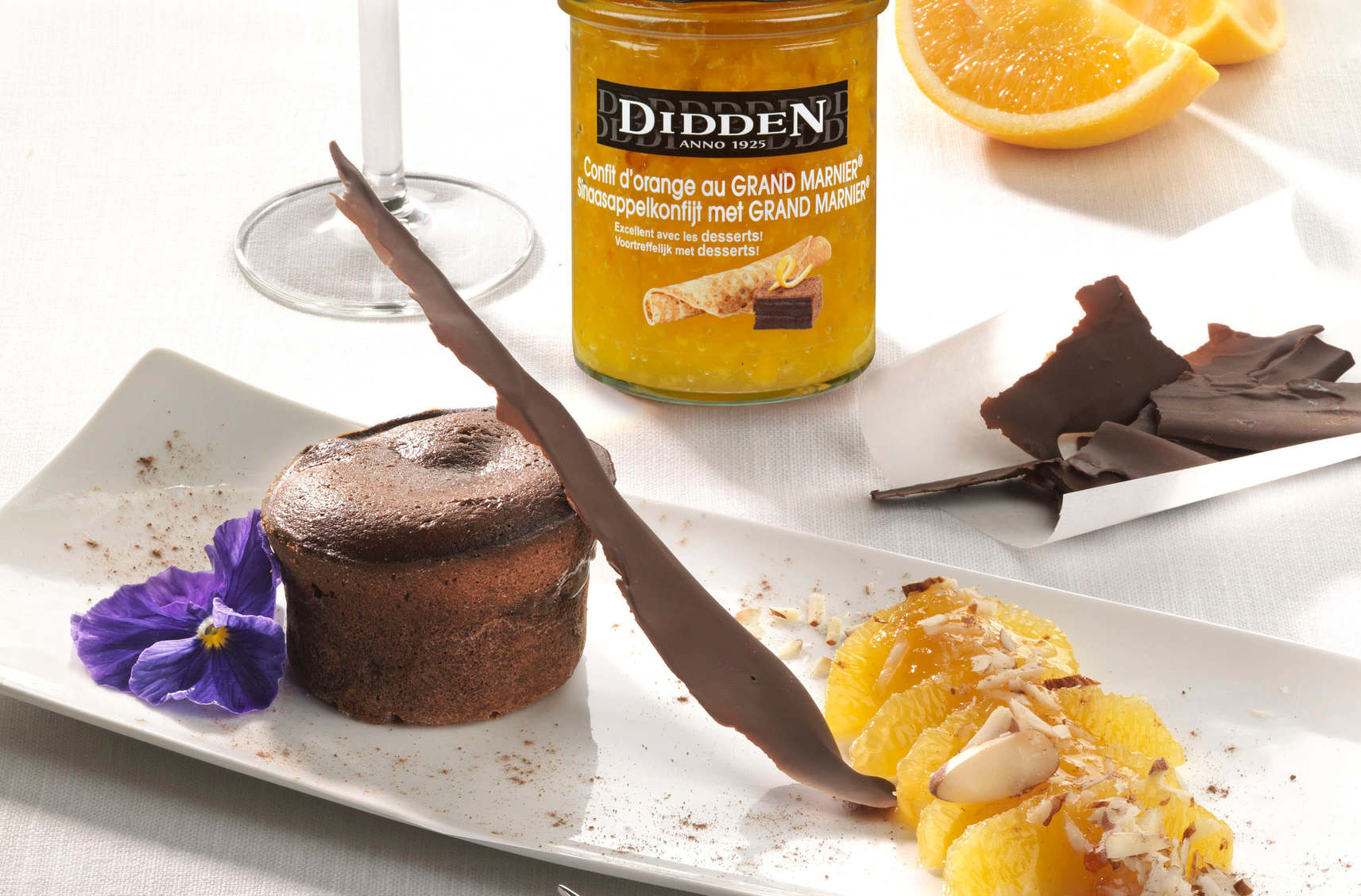 Ingredients
300 g of dark chocolate
125 g of sugar
150 g of butter
90 g of flour
5 eggs
Preparation

---
Melt the chocolate and the butter in a bain-marie.
Blanch the eggs with the sugar and add the flour.
Mix the eggs, the sugar and the flour with the molten chocolate.
Line the moulds with butter and flour ("chemiser" in French).
Put the stuffing for the cake in the moulds and add the confit.
Bake in the oven for 9 min at 180 °C.
Can be accompanied by a bowl of vanilla ice.
Culinary vocabulary:
Bain-marie: a pan of hot water in which a cooking container is placed, used for melting the chocolate.