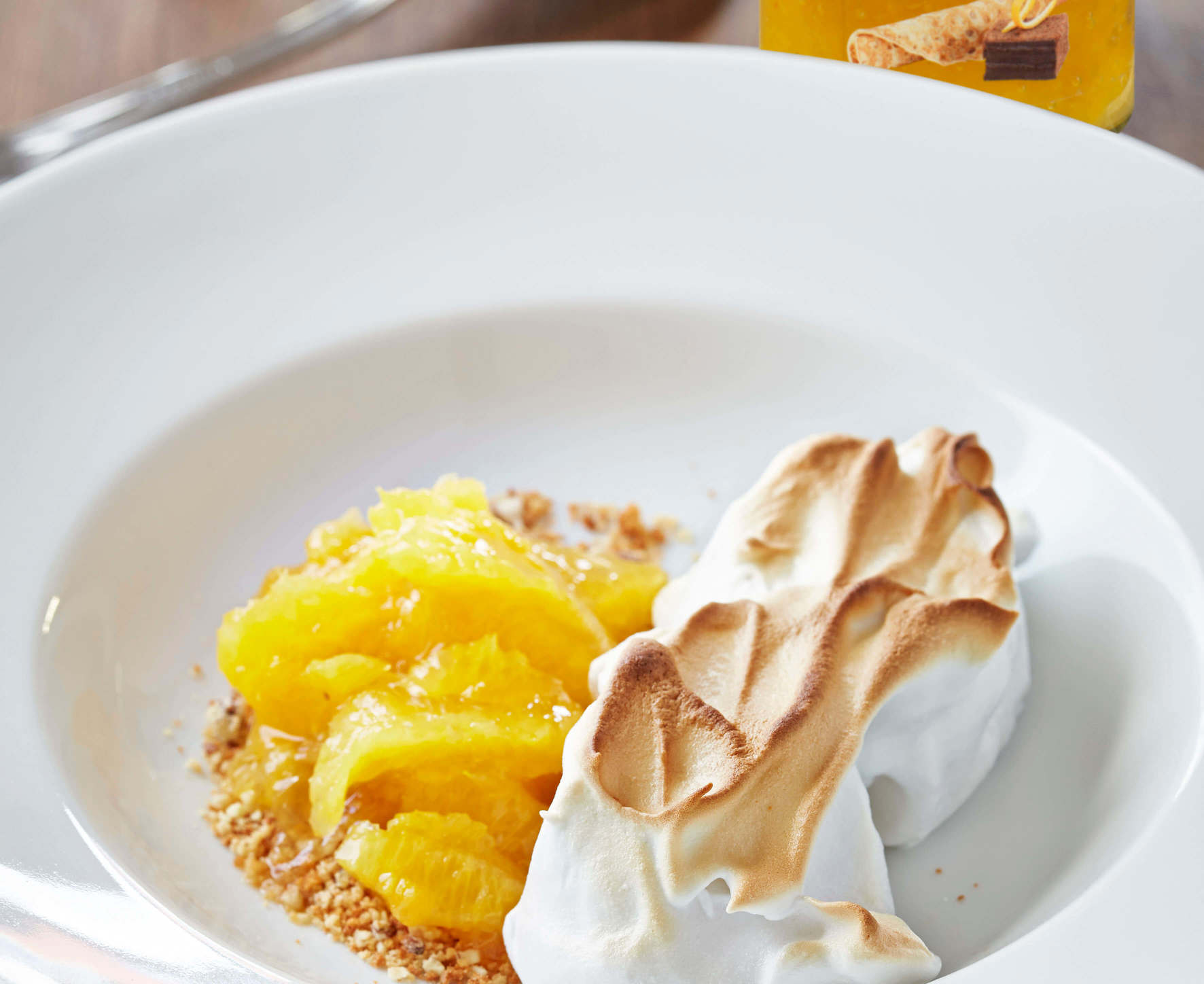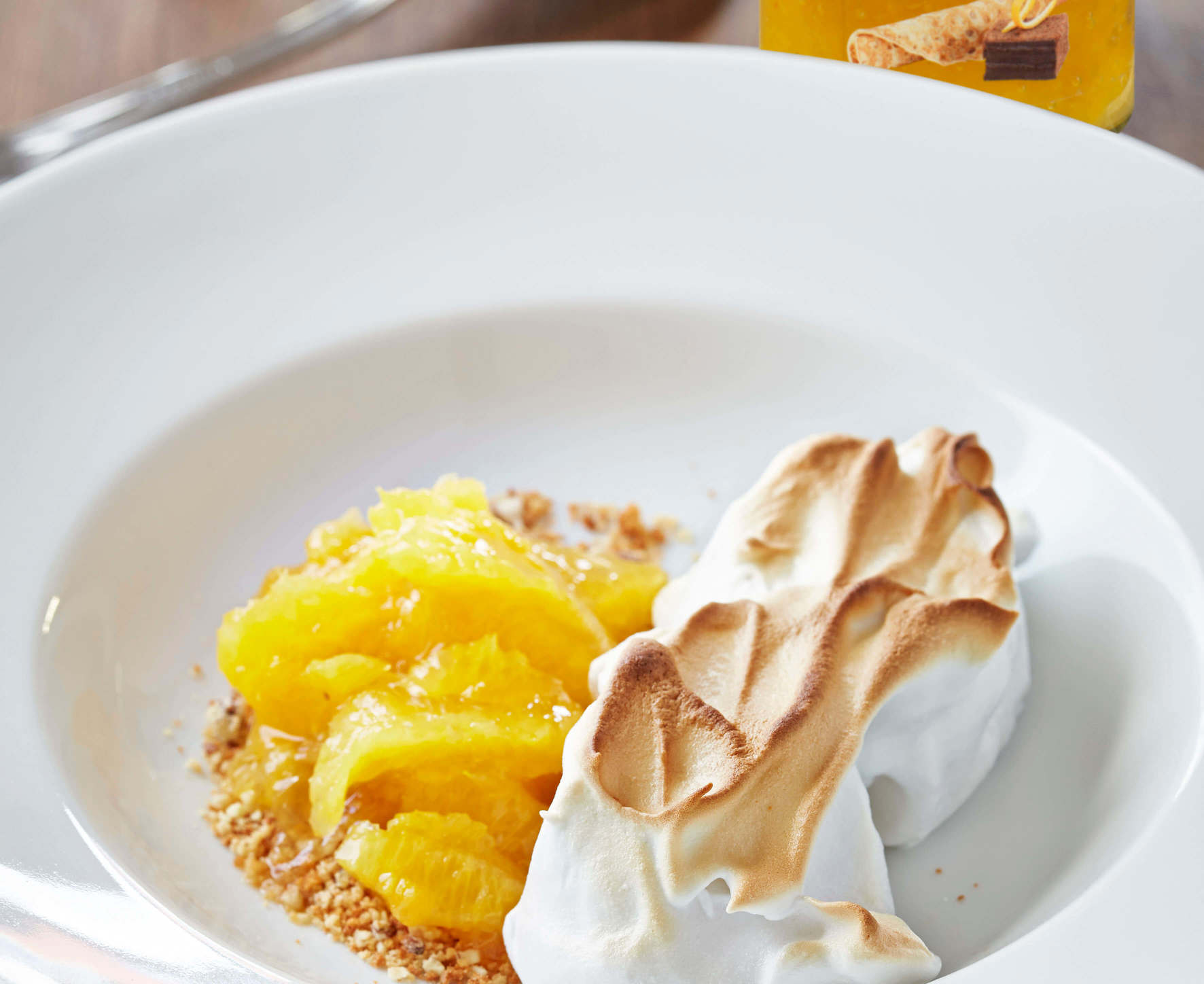 Ingredients
200 g cantuccini biscotti
4 oranges
50 g egg white
150 g sugar
50 g water
Preparation

---
Using a sharp knife remove the peel and pith the oranges then cut into quarters.
In a bowl, mix the oranges with 2 tablespoons of Orange Confit and keep to one side.
Crumble the biscuits in a blender (or finely chop using a knife). Keep to one side.
Arrange a layer of biscotti on the base of a deep plate and place the orange quarters on top.
Preparing the meringue:
Put the sugar into a heavy saucepan, add the water and heat until it forms a syrup at 117 °C (do not allow it to caramelize).
Beat the egg whites until they form fairly stiff peaks and add the syrup whilst it is still hot. Continue to beat until cool.
Arrange the meringue on the deep plate next to the oranges and lightly brown with a blowtorch.
Alternative method:
Place the meringue on the plate first and brown under the grill until golden.
Place the crushed biscuits and oranges next to it.