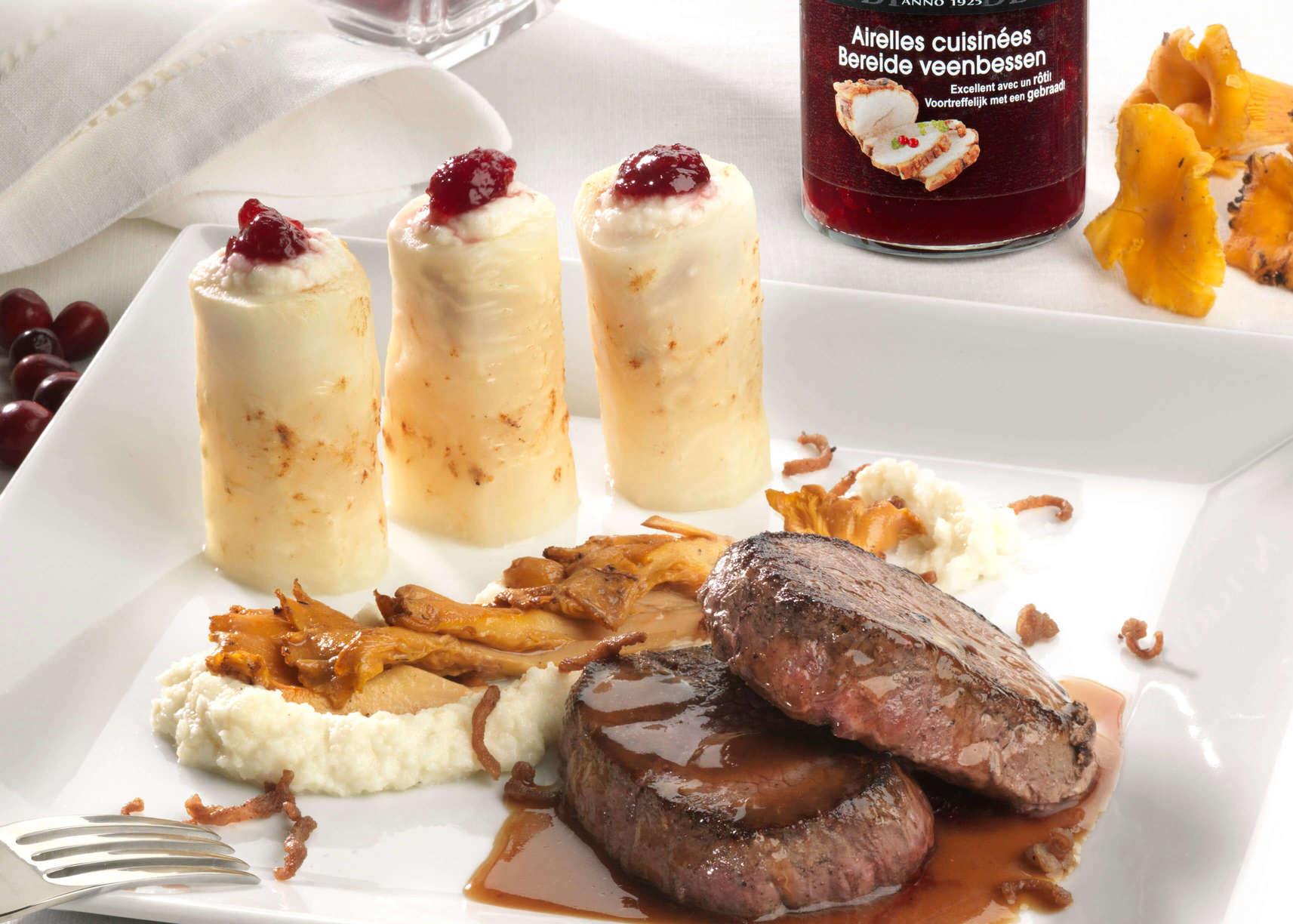 Ingredients
200 g of Venison Filet
Lime
1 tablespoon of honey
300 g of celeriac
10 cl of brown background and port
150 g of mushrooms
Preparation

---
Cut the celeriac into tubes 5 cm long by 3 people.
Cook in a little water and butter covered.
Stain the net on each side in a pan and bake 4-5 minutes at 180 °C.
Prepare the sauce, heat the brown background and then add the lime juice and honey.
Lasser halve.
Empty tubes celery, chop the flesh thus extracted and season.
Stuff tubes with celeriac and Cooked Cranberries.
Sauté the mushrooms over high heat 10 to 15 min, pepper and salt.