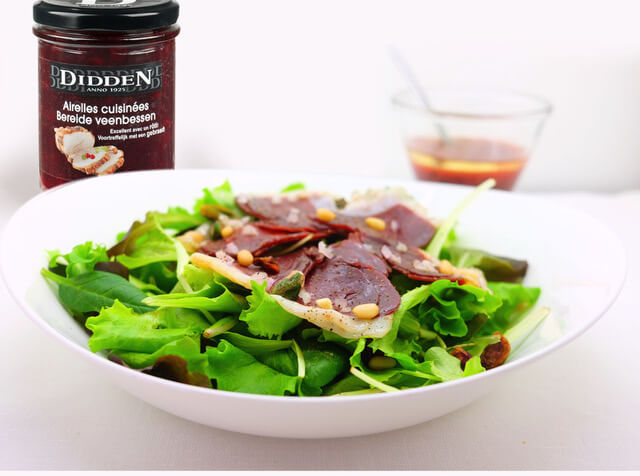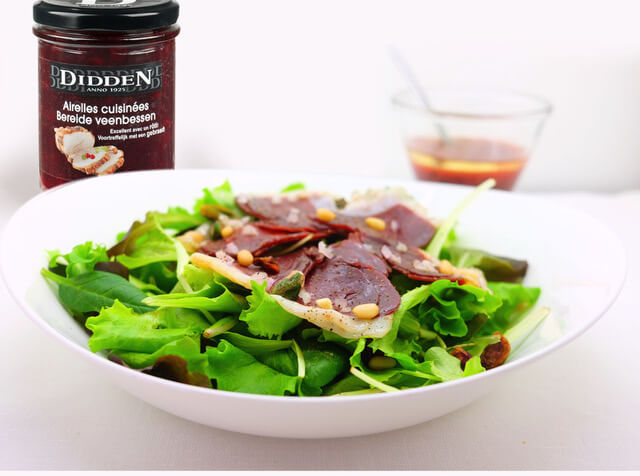 Ingredients
For the vinaigrette:
2 tablespoons rapeseed oil
2 tablespoons Xeres vinegar
1 tablespoon grain mustard
Salt and ground pepper
For the salad:
1 handful pine nuts
2 shallots
200 g mixed salad of your choice (escarole, rocket, mesclun…)
200 g smoked duck breast
Ground pepper
Preparation

---
Mix all ingredients of the vinaigrette.
Chop the shallot.
Dress the plates: start with the salad and put the slices of duck breast on top. Sprinkle with shallot and pine nuts.
Generously drizzle with vinaigrette. Season with pepper.