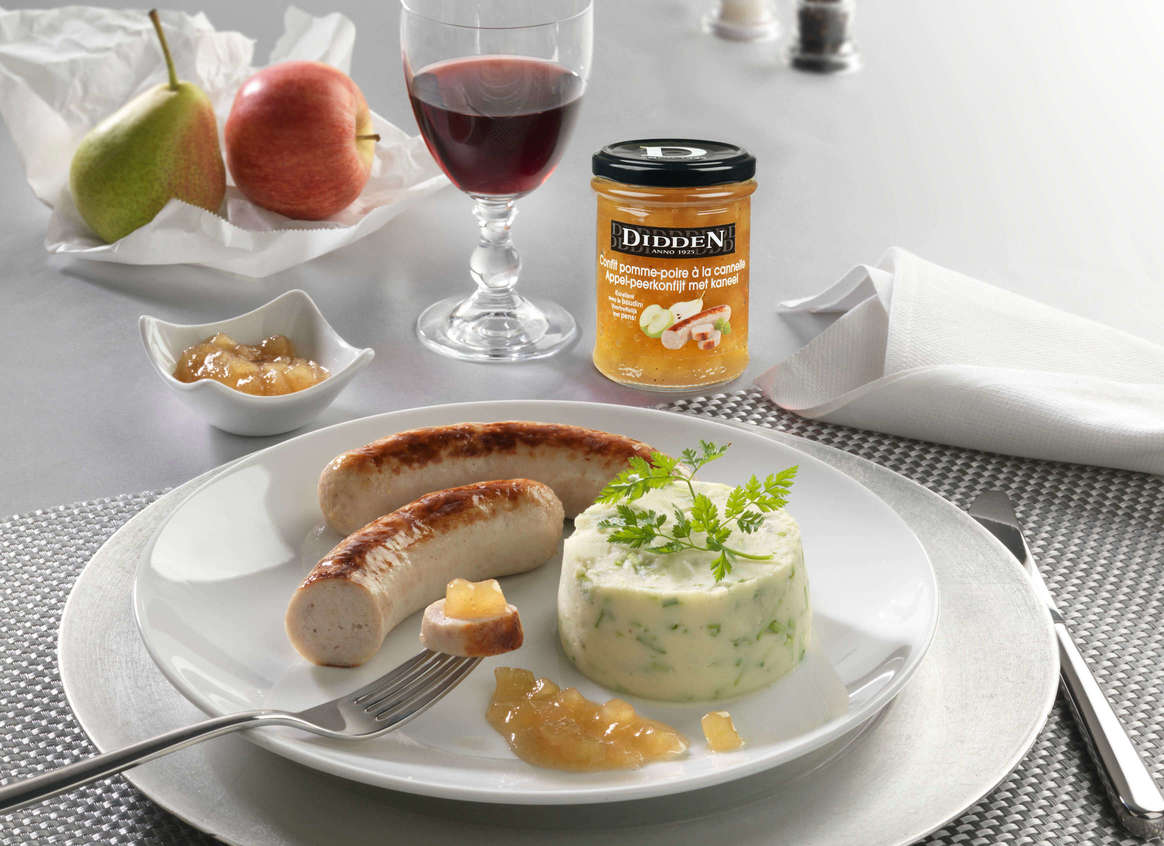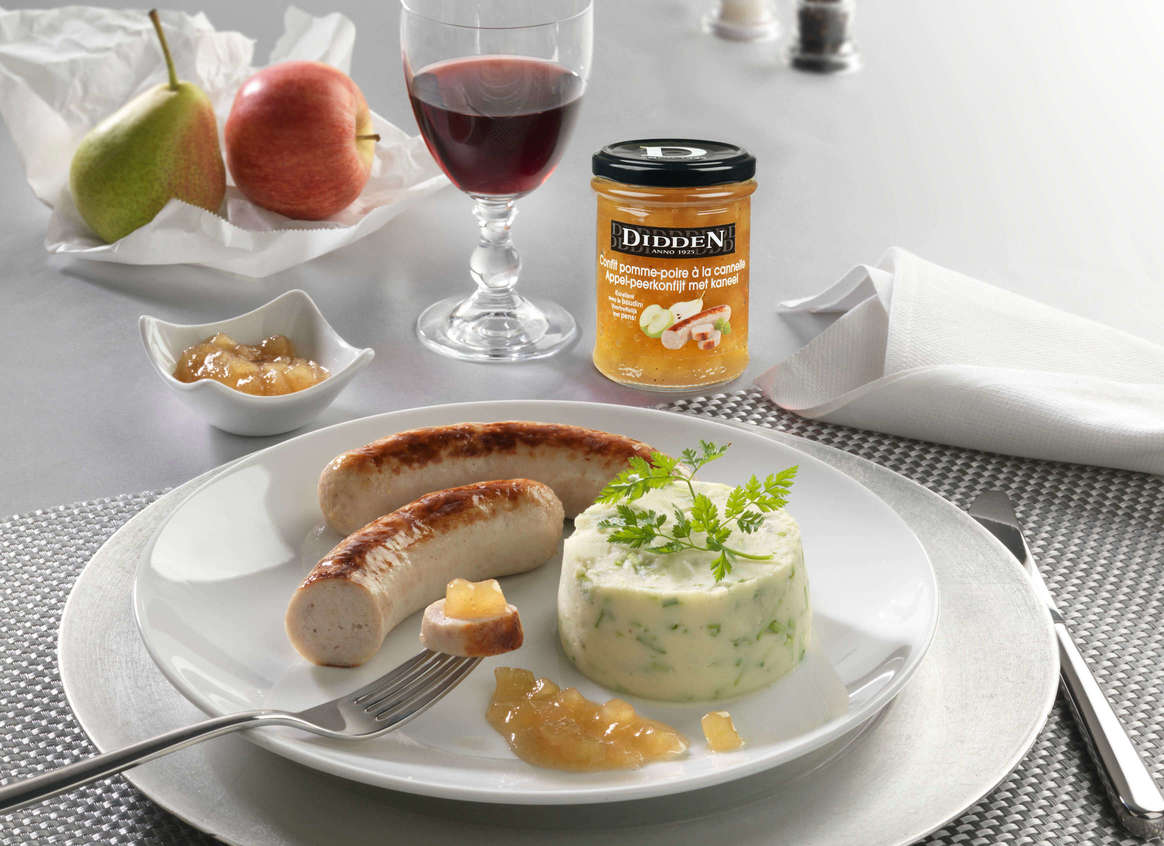 Ingredients
For 4 persons :
4 white puddings
800 g potatoes
4 eggs
50 cl single cream
1 good bunch of chervil
1 teaspoon ground nutmeg
50 g butter
½ glass water
Olive oil
Freshly ground salt and pepper
Preparation

---
Peel the potatoes and cook them in salted boiling water for 20 minutes. Use the tip of a knife to check they are cooked and drain.
Mash them with potato masher and add the butter and cream. Mix well. Add the nutmeg Season.
Chop the chervil and stir into the potatoes.
Heat some butter in a pan and brown the white pudding on all sides over a medium heat. Once browned, cover the pan and continue cooking over a low heat for 10 minutes, so that the puddings heat through.
On each plate, place a white pudding, a tablespoon of apple-pear chutney with cinnamon and the mashed potato using a pastry cutter.