Pesto Dressing
Pesto Dressing with Olive Oil
Rich in basilicum, this light dressing works perfectly on green salads, vegetable mixes or on pasta salads. Also works perfectly on focaccia bread, garnished ciabatta, cold linguini salad with ham and cheese or combined with various types of meat, either cold ... or hot!
Main course
Quinoa salad, feta and Pesto Dressing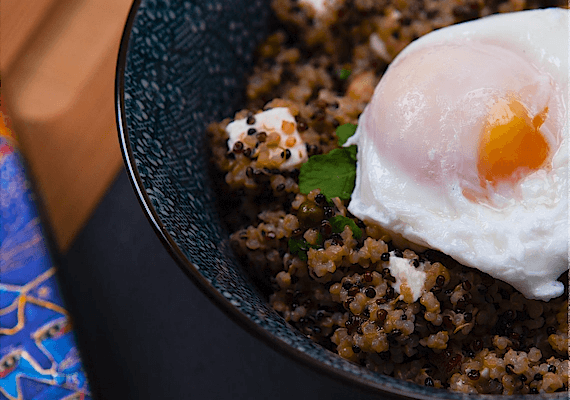 Accompany your quinoa salad with some feta and Pesto Dressing
Main course
Chicken pasta with Pesto Dressing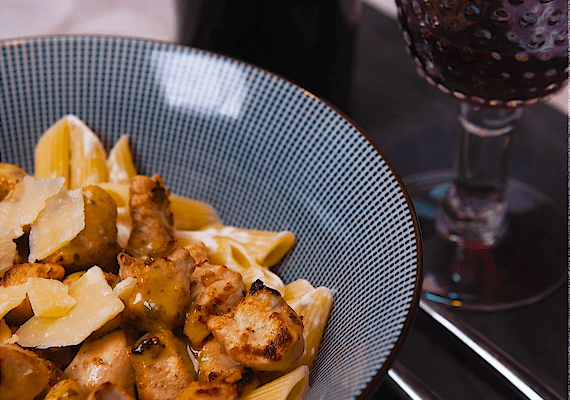 What's better than adding some Pesto Dressing to your chicken pasta?
Meat
Veal Piccata and Pesto Dressing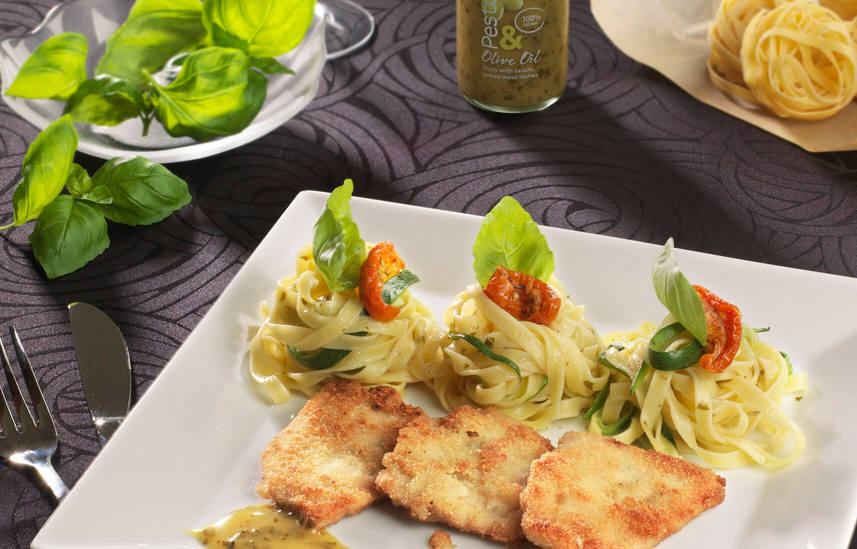 Accompany your veal piccata with tagliatelles with vegetables and with the Pesto Dressing
Salad
Penne with candied niçois vegetables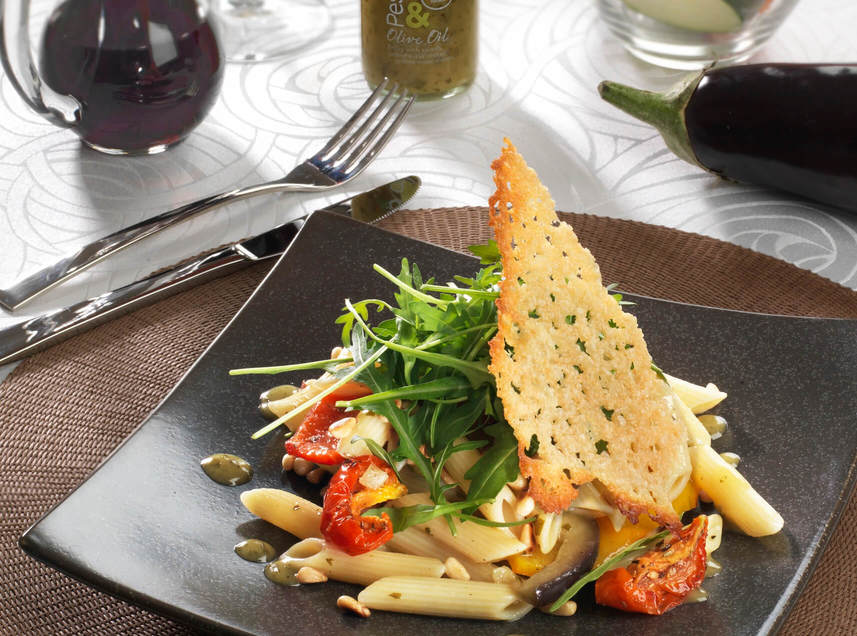 Penne with candied niçois vegetables and its Pesto Dressing
Previous
Next