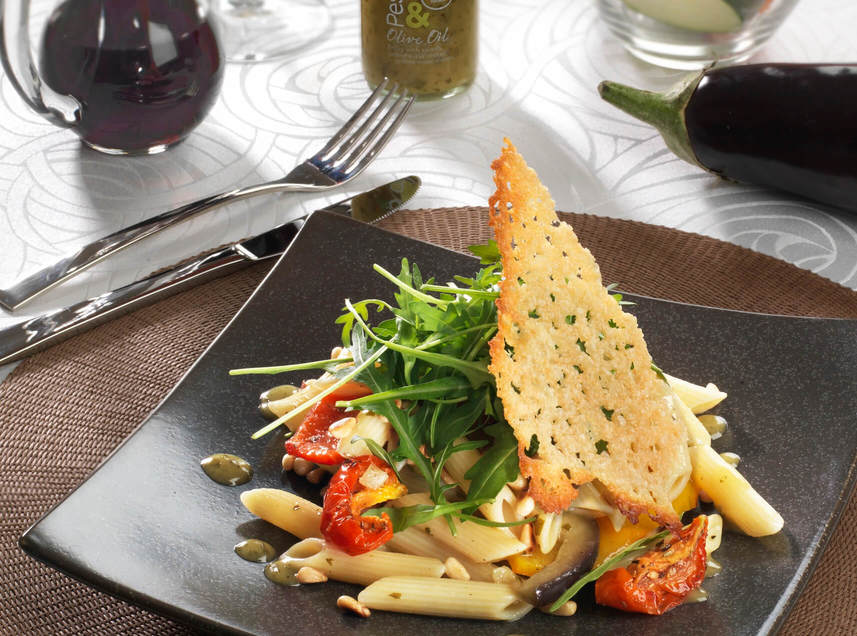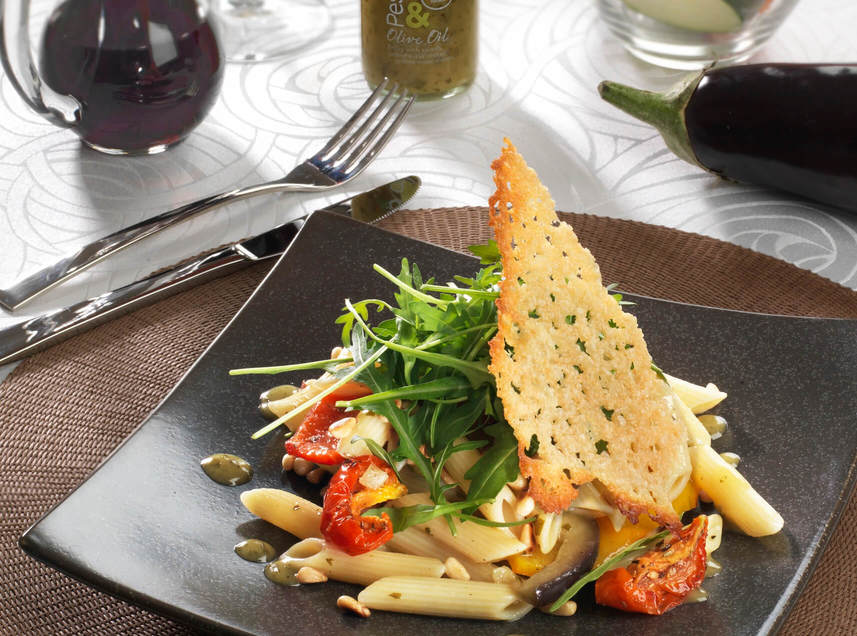 Ingredients
150 g of Penne
1 eggplant
1 yellow paprika
1 green paprika
1 red paprika
1 green courgette
40 g of rocket
20 g of parmesan
1 clove of garlic
Olive oil
Preparation

---
Cut the vegetables into lamelles of 2 cm wide.
Cook the niçois vegetables with garlic and olive oil at low heat in a covered casserole for 15 to 20 minutes. Stir once in a while.
Cook the Penne until "al dente".
Mix the vegetables and the Penne.
Add the Pesto Dressing.
Season the rocket with olive oil, salt and pepper.
Prepare some shavings of parmesan cheese.
Garnishing:
Arrange the mixture of Penne and vegetables in a circle of 10 cm in diameter.
Add the rocket and the parmesan shavings on top.
Line the edge of the plate with the Pesto Dressing.