Beef salad with Ardennes onion confit
Accompany your beef salad with a delicious Ardennes Onion Confit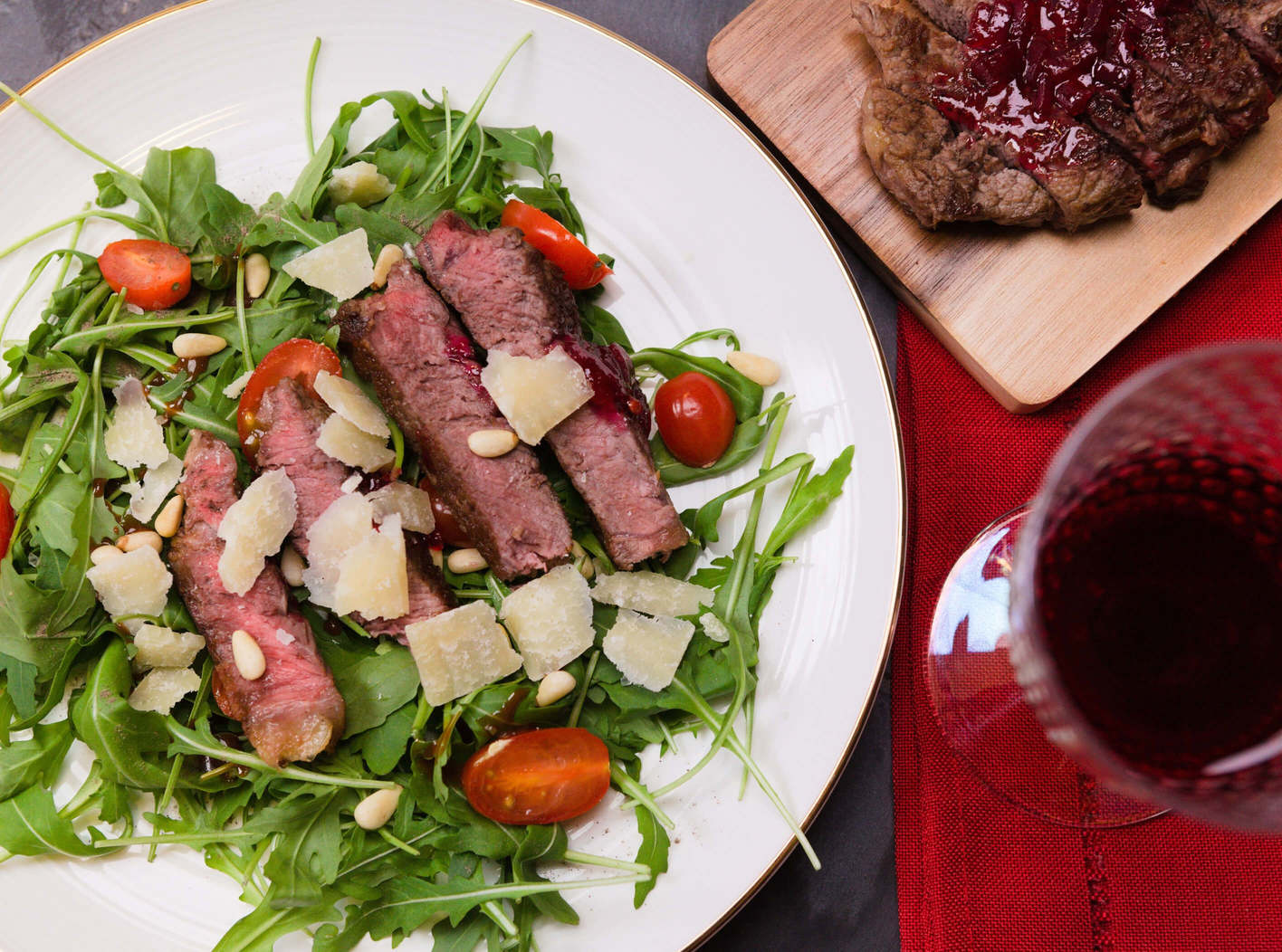 Ingredients
For 2 servings:
2 steaks de bœufs
75 g of arugula salad
30 g of pine nuts
Pieces of parmesan
2 teaspoons of Ardennes Onion Confit (or Balsamic Dressing)
Olive oil
1 tablespoon of butter
Preparation
Salt and pepper the steaks on both sides.
In a frying pan on high heat, melt the butter (1 tablespoon) mixed with 2 tablespoons of olive oil.
Add the steaks

cook for 1 min 30 on each side
afterwards, remove them from the pan
place them on a plate
cover them with aluminum

Meanwhile, divide the arugula on the plates.
Slice the steak in pieces of 1 to 1.5 cm of thickness.
Brush the slices with Ardennes Onion Confit.
Afterwards, place them on the arugula salad.
Add the pine nuts (which can be slightly toasted beforehand in the pan with the olive oil) and the pieces of parmesan. (And the Balsamic Dressing if the Ardennes Onion Confit isn't used)
Enjoy your meal!