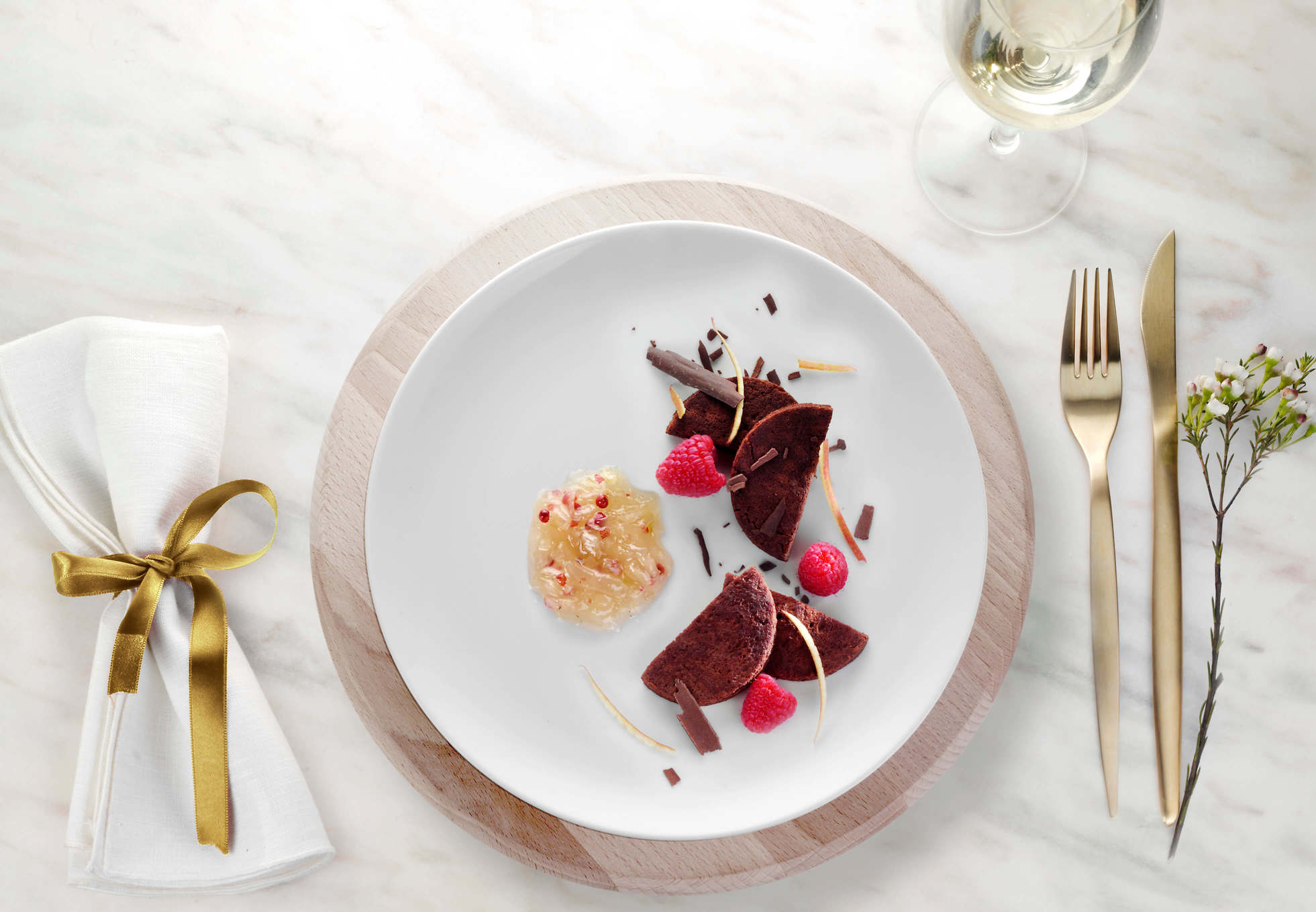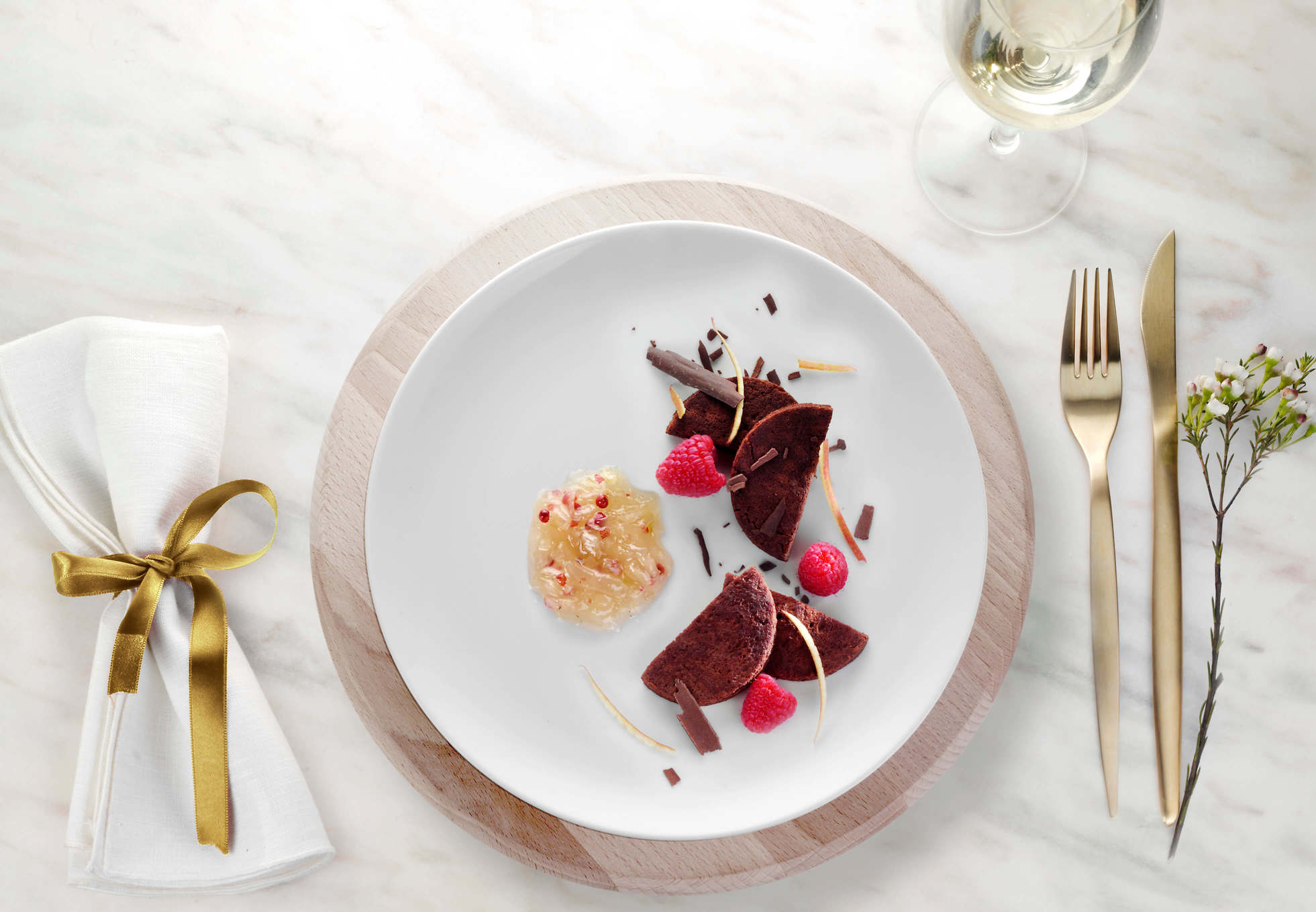 Ingredients
60 g dark chocolate 70% cocoa
125ml plain yoghurt
3 eggs, yolks and whites separated
2 tablespoons fine sugar
1 tablespoon butter
fresh raspberries
Preparation

---
Melt the chocolate in a bowl set over a pan of gently simmering water.
Mix the melted chocolate and the yoghurt in a bowl.
Add the egg yolks, and mix until the mixture is smooth.
Add flour and continue to whisk.
Whisk the egg whites and the sugar in another bowl and add this to your mixture.
Melt butter in a large pan and add part of the mixture to cover the entire surface of the pan.
Cook it as if it were a large pancake.
Put the pancake on baking paper and make blinis using a cookie cutter.
Once the blinis have cooled, add a teaspoon of onion confit on top.
Decorate with fresh raspberries.