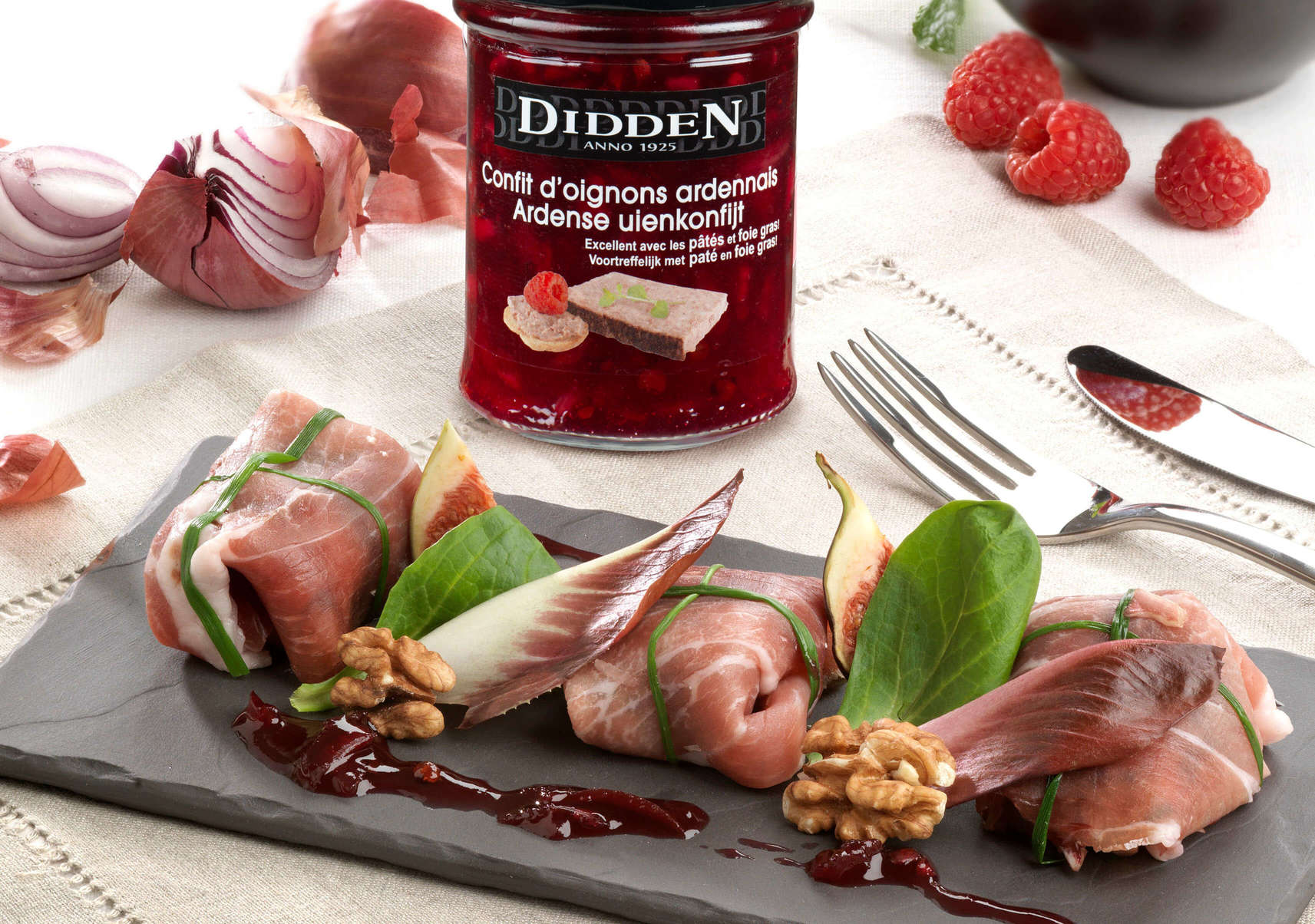 Ingredients
200 g of ham boar
Walnuts and hazelnuts
Dandelions
Chive
Oak leaf, treviso radish, lettuce
Preparation

---
Rinse and clean the lettuces.
Blanch the chives.
Cut the slices of ham in two, lengthwise.
Crush the nuts and the hazelnuts.
Roughly cut the dandelions ('ciseler' in French)
Mix the nuts, the dandelion, the Ardennes Onion Confit and the lettuce mixture.
Put the filling onto the ham slices and tie them up with the chives.