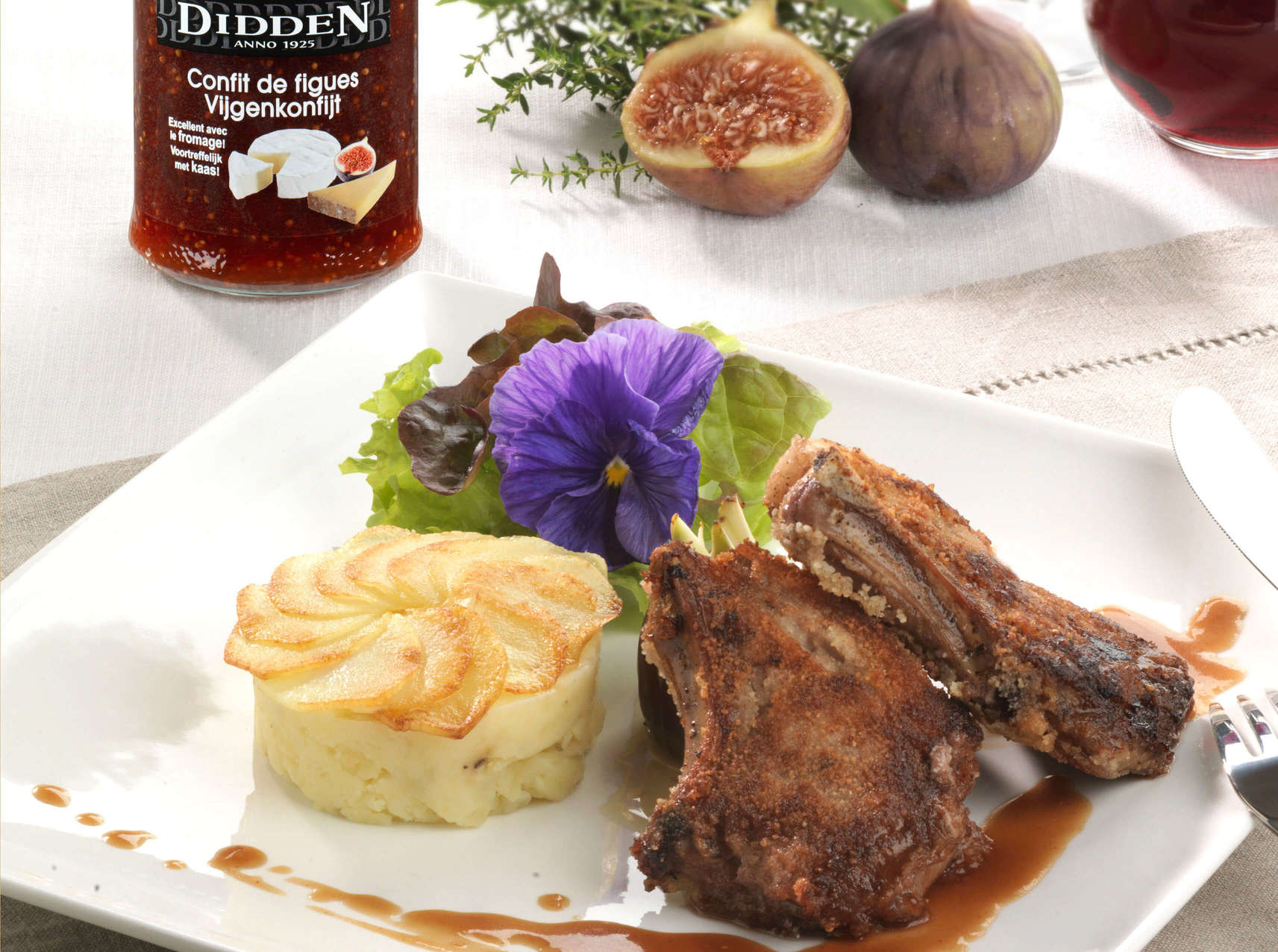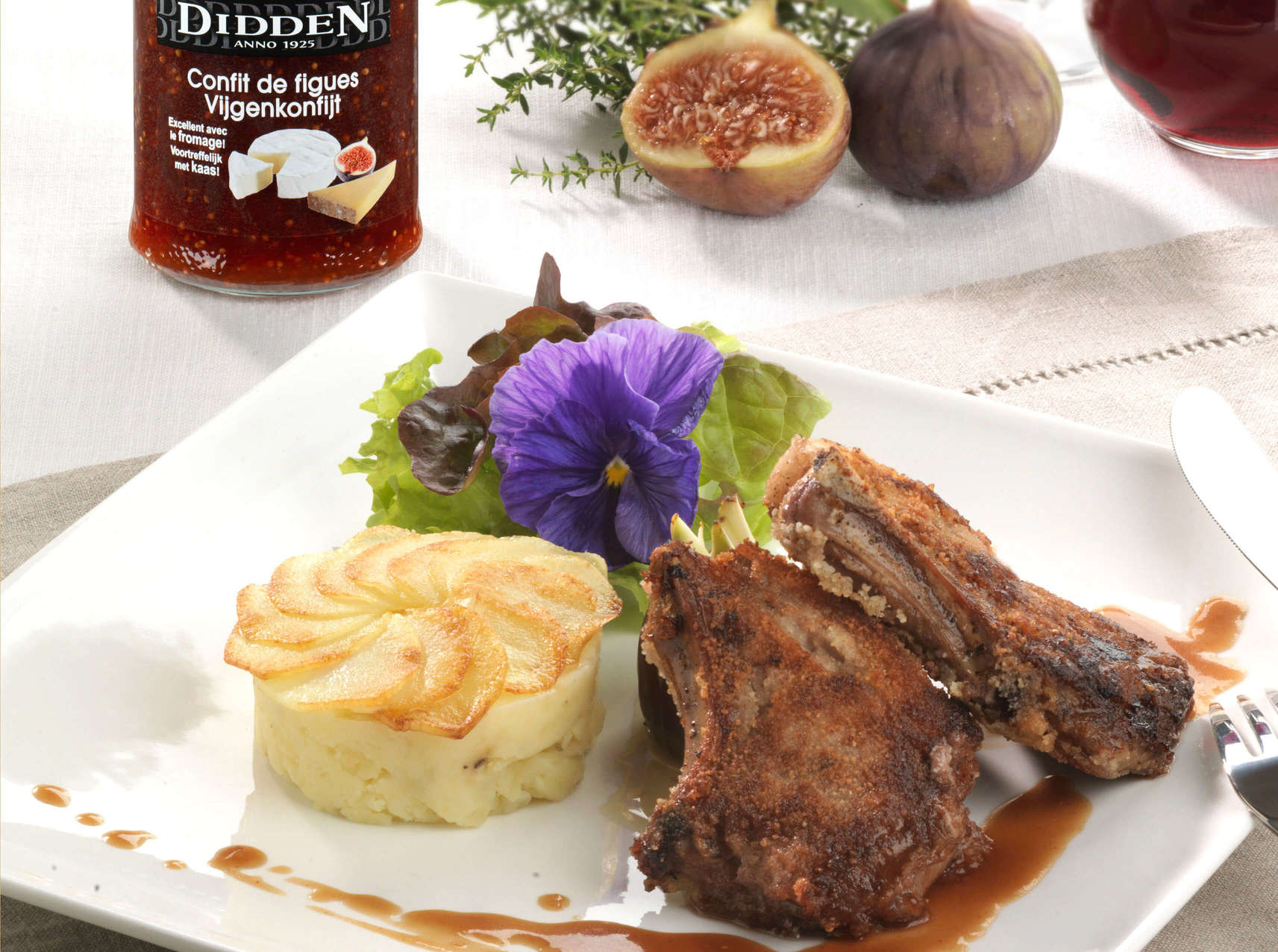 Ingredients
6 lamb chops
50 g of breadcrumbs
2 figs
1 potato
1 onion
1 carrot
1 celery stalk
1 egg
Preparation

---
Degrease and pare the chops.
Make a lamb fond with the parures, the carrot, the onion and a bouquet garni (thyme and laurel) Brown the parures (the scraps) in a casserole and add the vegetables and the bouquet garni. Sprinkle with water.
Brown the lamb chops, make an incision at the side and fill with fig confit. Next, coat the chops with breadcrumb, the English way ("à l'anglaise").
Peel the potato and cut it into a cylindrical shape. Cut it into thin slices and arrange the slices so as to obtain a galette. Next, fry in a frying pan with a little olive oil.
Next, make a purée with what's left over of the potato.
Fry the lamb chops in a frying pan.
Pass the fond, reduced to 3/4, through a chinois.
Finish the sauce by adding the fig confit.
Bake the figs in the oven with some butter and a little sugar for 4 minutes at 180 °C (make a crosswise incision on top of each fig).
Garnishing:
Place the fig in the middle, circle with the purée, add the galette and finally arrange the chops on the dish. Add some sauce.