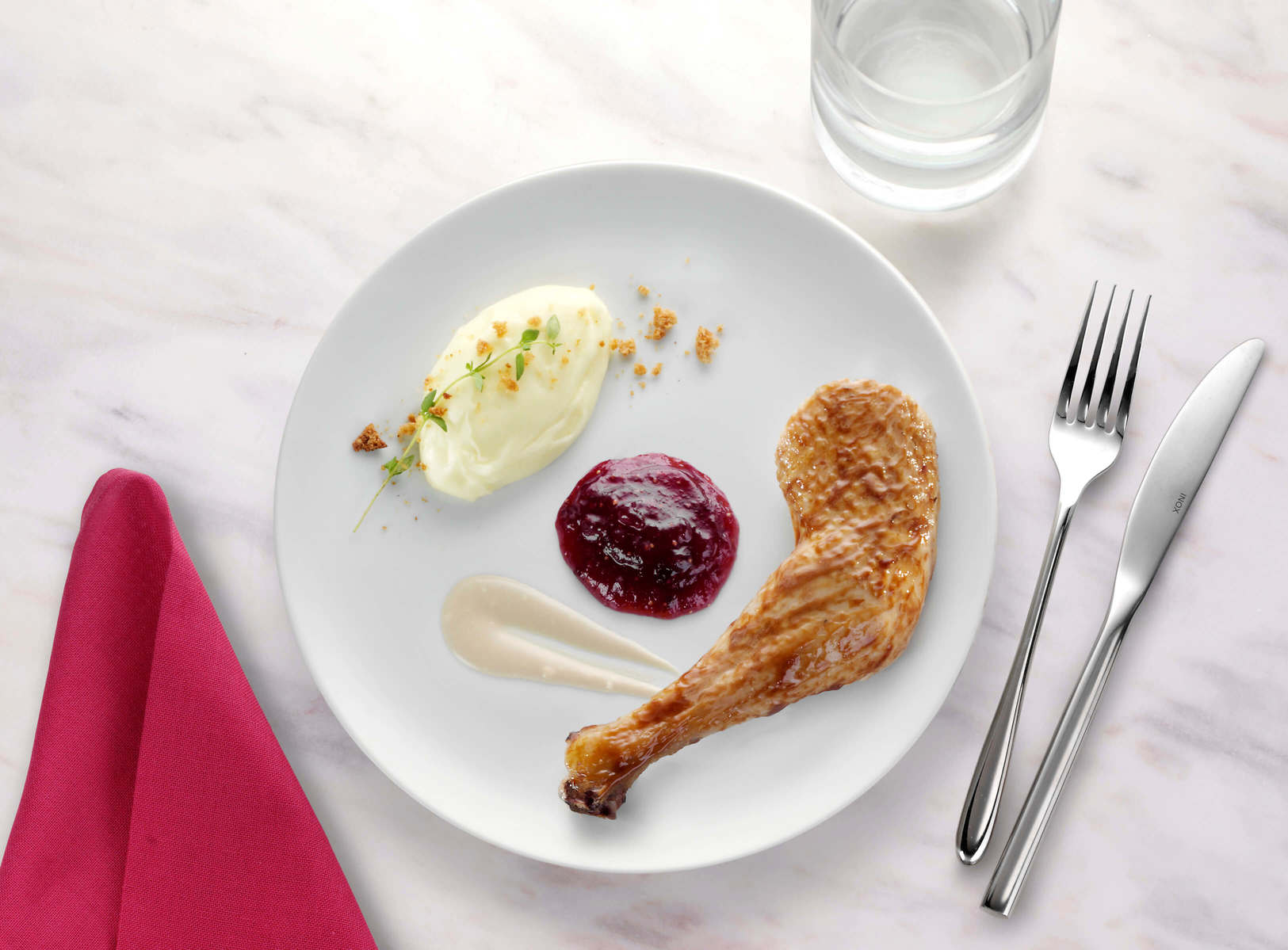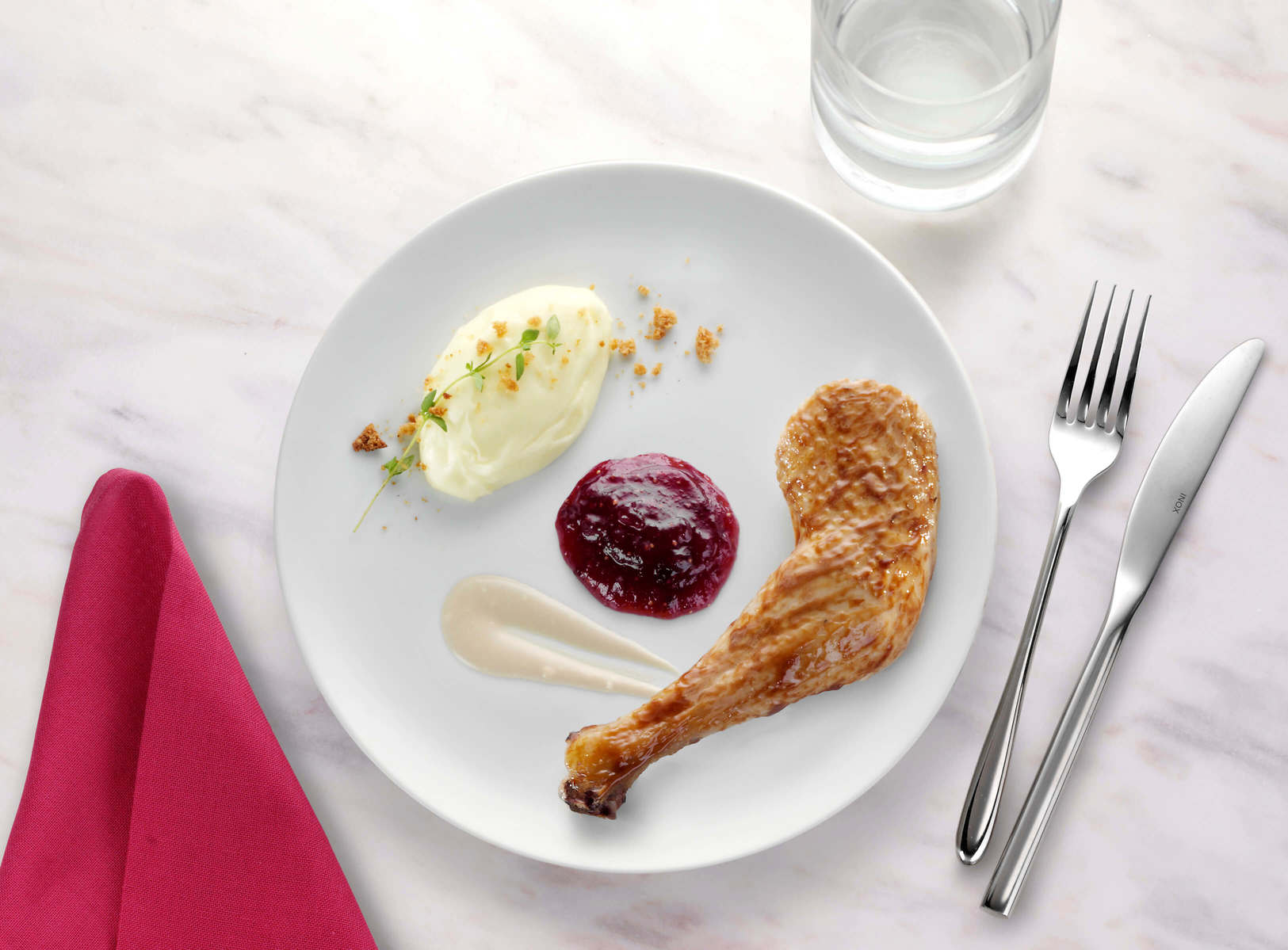 Ingredients
For 4-6 persons:
1 small capon
3 slices of sandwich bread
100 – 150 ml semi-skimmed milk
2 tablespoons chopped parsley
1 garlic clove
200 g vacuum-packed chestnuts (1/2 jar of vacuum-packed chestnuts)
1 egg
3 tbsp Cognac
1 pinch Espelette pepper
400 g whole cooked foie gras
20 cl cream
1 teaspoon cornstarch
2 slices of gingerbread
1 kg floury potatoes
milk
nutmeg
butter
salt and pepper
Preparation

---
Preheat the oven at 180°.
Start with the preparation of the capon.
Cut the sandwich bread into large pieces and add them to a bowl.
Cover them with milk and let the bread soak while you're preparing the other ingredients.
Put the chestnuts, the washed, dried and trimmed parsley, the peeled garlic and the well-wrung bread in a mixer.
Give the mixer a short whirl. Add the egg, the mascarpone, and the cognac and mix.
Add the confit.
Put the capon on a plate.
Stuff it with the freshly made stuffing.
Season the capon with salt and pepper, sprinkle with a bit of Espelette pepper and leave it in the oven for almost 3 hours.
Regularly baste with the juices throughout the cooking time.
Then, it is time to prepare the rest of the recipe.
Peel the potatoes and cook them or steam them.
Once they are done, mash them and add a little bit of milk, butter, nutmeg, and salt. If you want the potatoes to be very smooth, don't hesitate to use the hand blender.
Immediately before taking the capon out of the oven, crumble the gingerbread on a baking plate with baking paper and put it in the oven that is cooling down.
Leave it there for about ten minutes, and check regularly: the crumbs must be golden brown, not burnt.
Cut the foie gras into pieces and melt it in a pan. In the meantime, mix the cornstarch with the cream using a fork.
When the fois gras is melted, add the cream and stir with a wooden spoon until the sauce thickens.
Sieve the sauce and mix it firmly to remove all pieces of foie gras that haven't melted.
Put it back over heat. Remove the upper layer of melted grease with a spoon.
Mix and add some milk to obtain the desired texture.