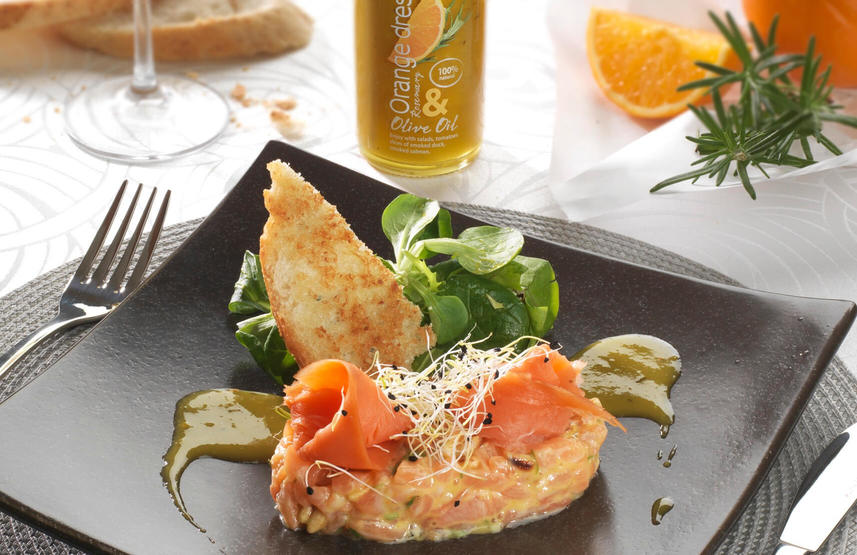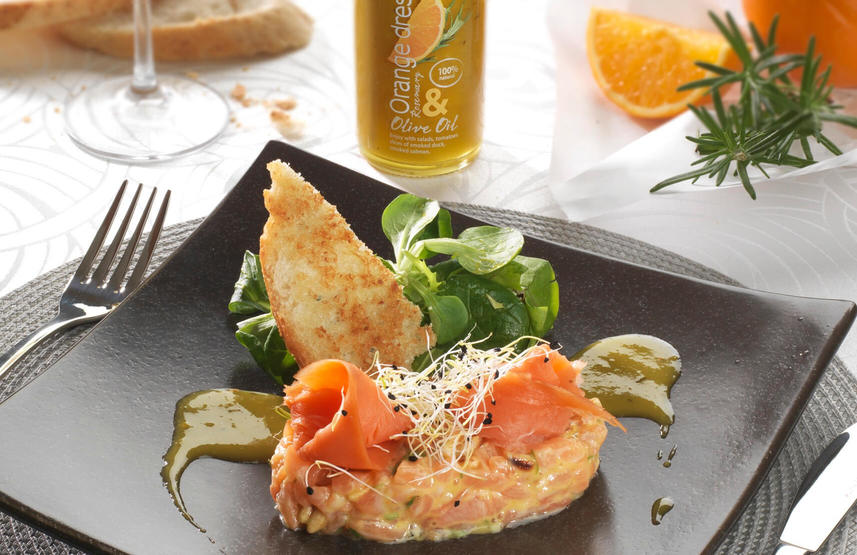 Ingredients
120 g fresh salmon
40 g smoked salmon
1 lime
1 orange
Some herbs and veg (rocket salad, beetroots, etc.)
1 white baguette
Preparation

---
Chop the salmon.
Grate the zest of the lime and cut it into matchsticks.
Blanch the zest three times and cool.
Season the tartar with salt, pepper, lemon juice and the Orange Dressing.
Cut the baguette into fine pieces.
Drizzle the bread with oil, season with salt and dry them for 3 min in a 200° oven.
Season the young shoots with some olive oil, salt and pepper.
Garnishing:
Put the tartar in two ring moulds and make a nice line with the dressing in between the two tartars.
Place the bread crisps on top of the tartar together with the young shoots.