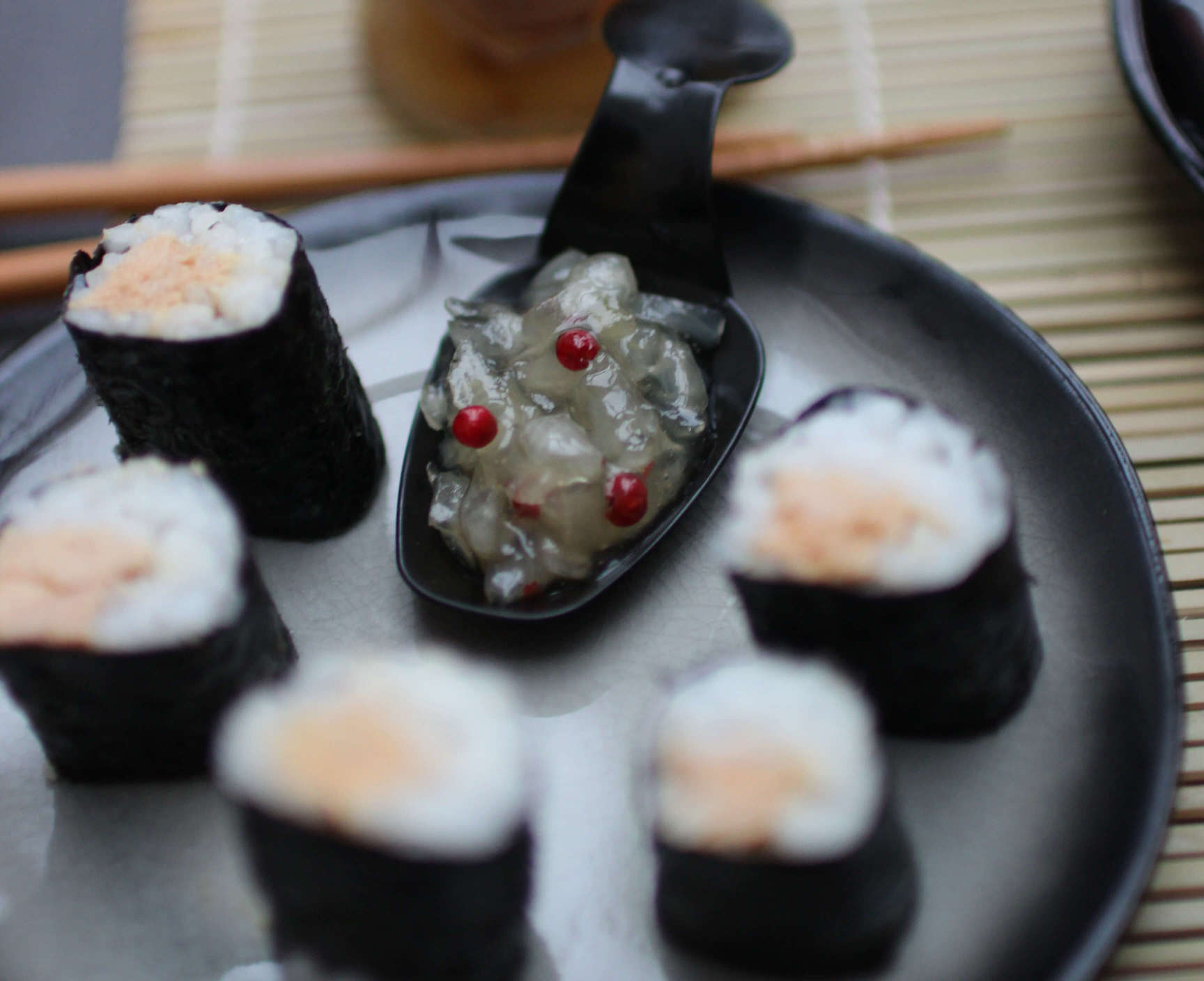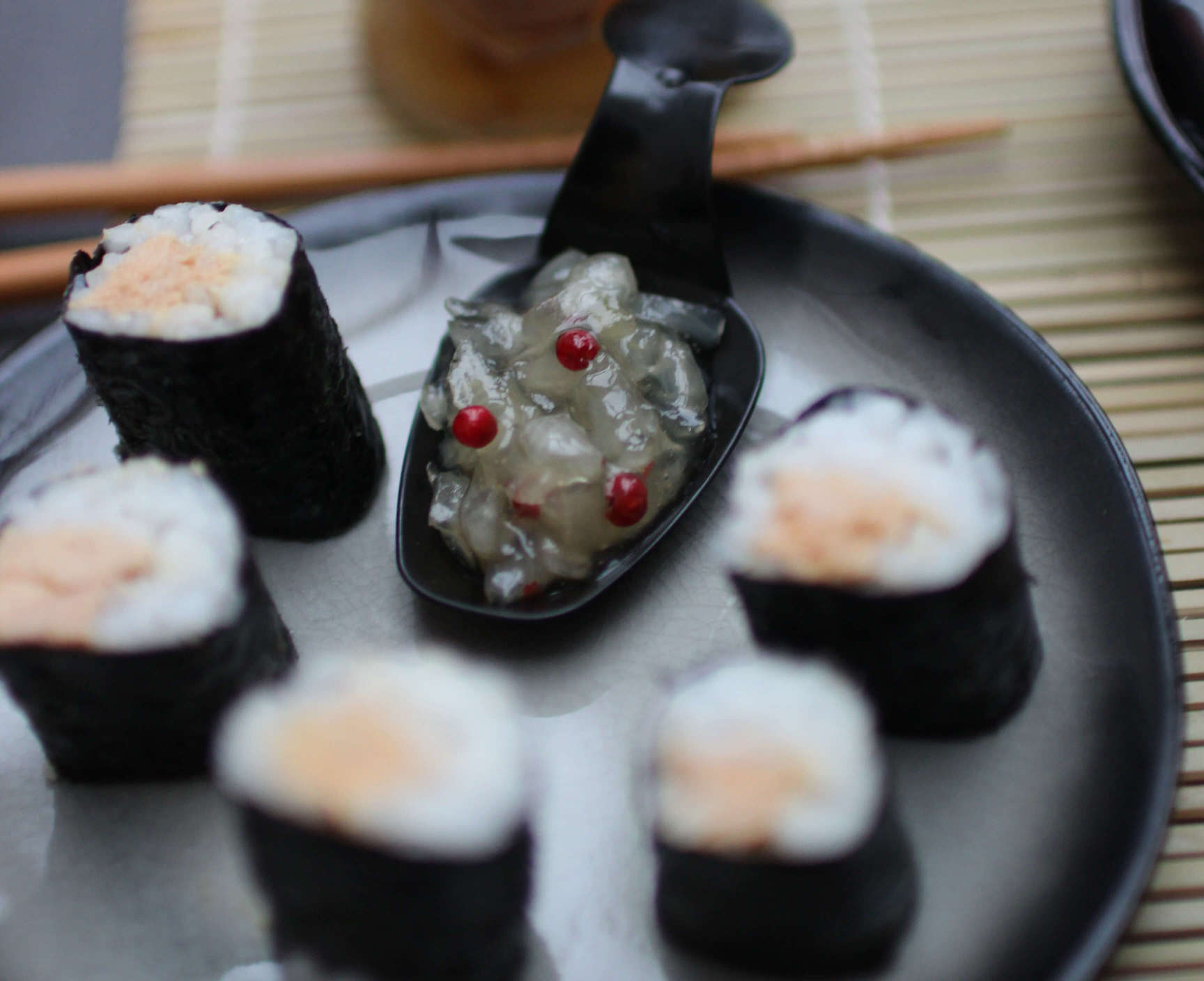 Ingredients
150 g foie gras
250 g round Japanese rice
5 cl rice vinegar
1 tablespoon sugar
5 g salt
4 nori sheets
1 makisu: bamboo mat to roll sushi (optional but useful)
Preparation

---
Boil the rice vinegar, sugar and salt. Set aside to cool.
Prepare the rice: rinse it in cool water until the water runs clear. Cook it following the instructions on the packaging. Cool. Add the vinegar-based preparation.
Prepare the rolls by putting half a nori sheet on the makisu.
Spread 1cm of rice on ¾ of the algae sheet.
Sushi filled with foie gras and onion confit
Spread with the Didden onion confit and put long, narrow strips of foie gras on top.
Roll up firmly to make a log. Cut it into 6 pieces.