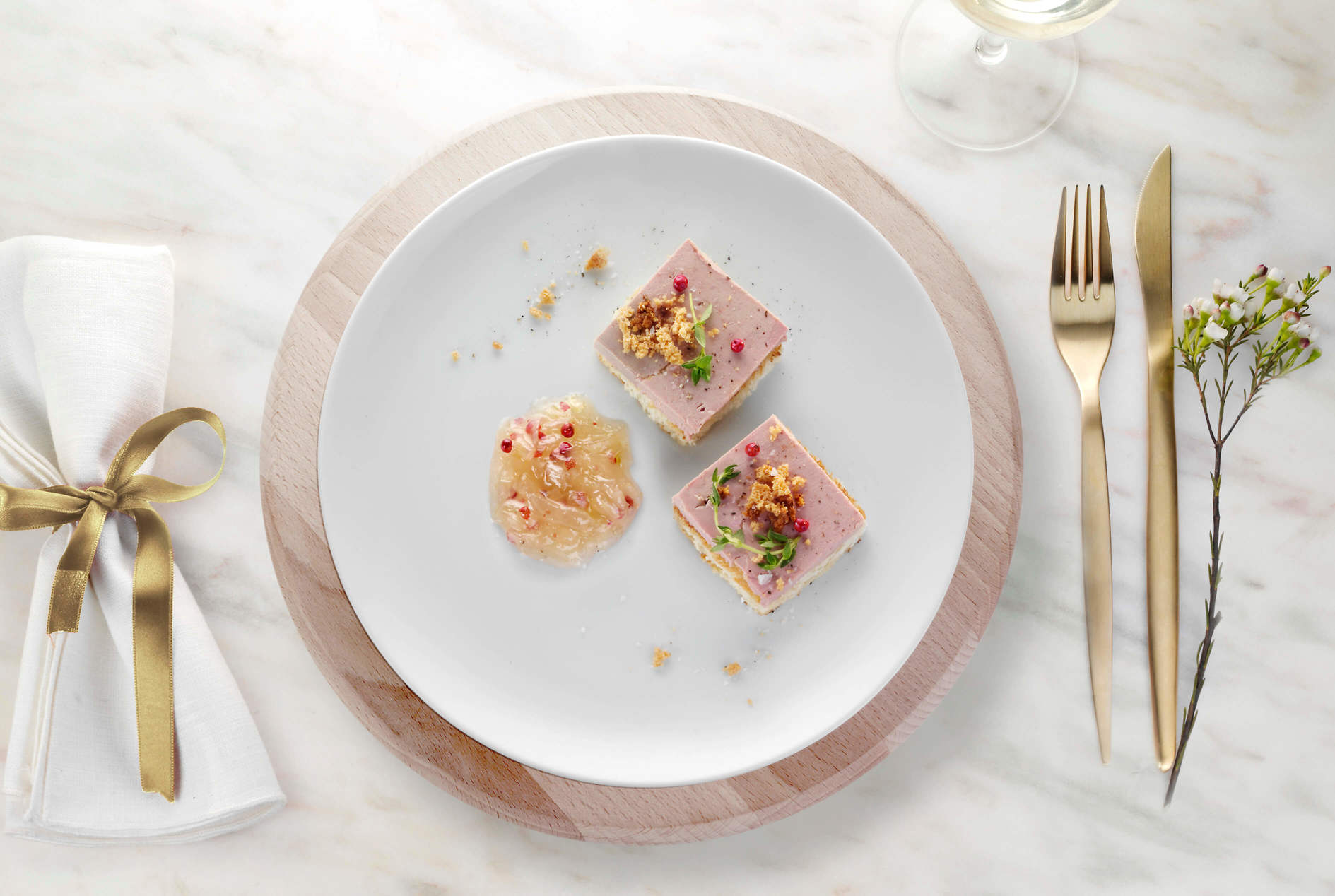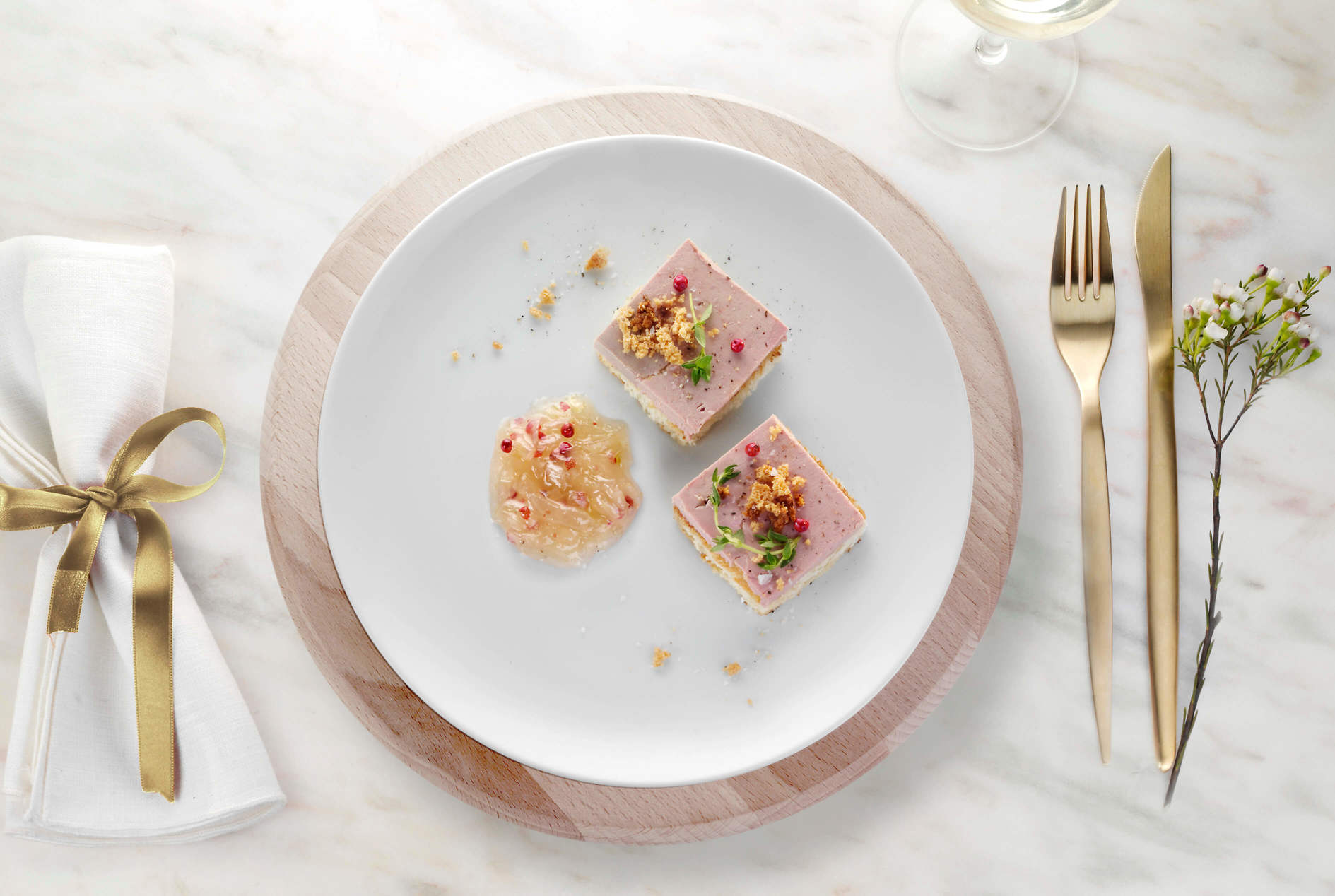 Ingredients
For 12 toasts:
3 slices of sliced bread
3 slices of goose foie gras
50 g dried onions
Preparation

---
Toast the slices of bread to a golden colour in a toaster.
Then remove the crusts and cut each slice in 4.
Also cut the foie gras in 4.
Place a piece of foie gras on each slice of toast and sprinkle with dried onions.
Finally, serve with Onion Confit.